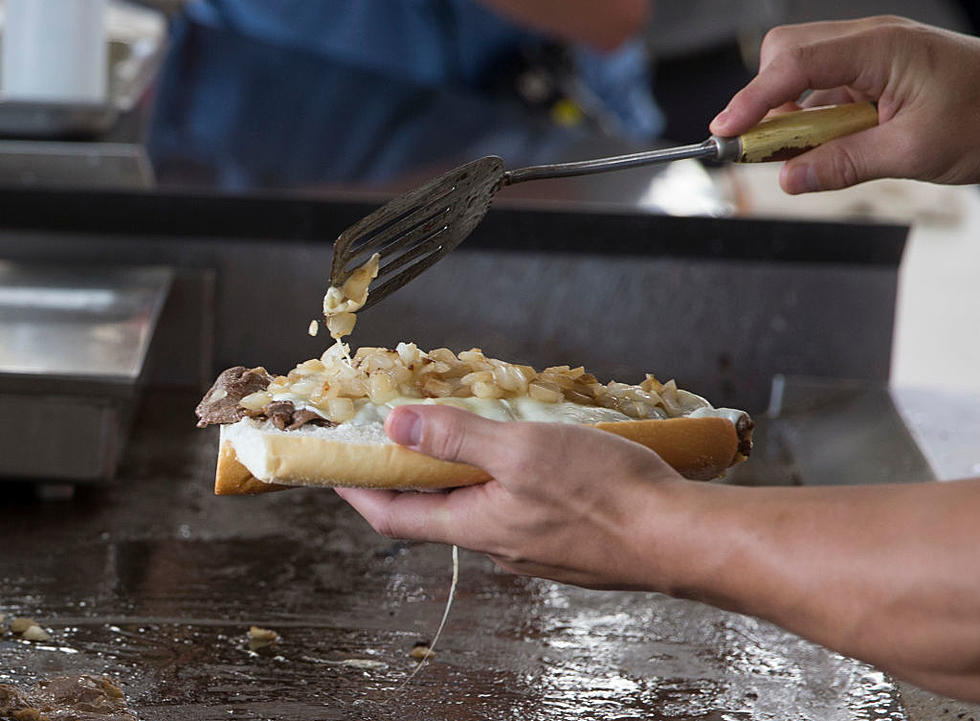 Top Steak Hoagies In Buffalo
Getty Images
If there is one thing about Buffalo, it's that we love our food. That love for food is one of the reasons why we have the best food festival in the entire country.
In particular there is one thing that you can find in Buffalo that tastes extremely good, and many of us would argue its done better here than anywhere else.
Steak Hoagies.
Whether it's with sausage, chicken, tofu or whatever, you can find some of the best steak sandwiches in the world right here in the 716.
What Is A Steak Hoagie
According to Wikipedia, a steak hoagie, which some folks also call a cheese steak got its start in Philadelphia and was created in the 1930s.
MORE: ReddRoxx Recipes: Chicken & Sausage Hoagie
While most Buffalonians will skip the Philadelphia way of doing steak hoagies, the Western New York way is top-notch; steak, sauce, cheese, onions, on a roll. But, who has the best steak hoagie in Buffalo?
I asked Facebook this exact question and they had no shortage of great answers.
Here Are The Top 7 Steak Hoagie Spots In Buffalo
Jim's Steakout
Various Locations in Buffalo
Ike & BGs
1646 Genesee St, Buffalo, NY 14211
Shys Original Steak House
690 Fillmore Ave, Buffalo, NY 14212
The Hoagie Stop
220 Allen St, Buffalo, NY 14201
Gabriels Gate
145 Allen St, Buffalo, NY 14201
Down The Way Steak
1179 Broadway, Buffalo, NY 14212
@Eleven Wings
3225 Main St, Buffalo, NY 14214
Do you know of anywhere that should be on this list, but didn't make it? If so, let us know.
How Much Should You Spend On a First Date In Buffalo
Micah Hyde's 3rd Annual Charity Softball Game
Star NFL Defensive Back Micah Hyde was joined by several other members of the Buffalo Bills for Hyde's 3rd Annual Charity Softball game at Sahlen Field in Downtown Buffalo.