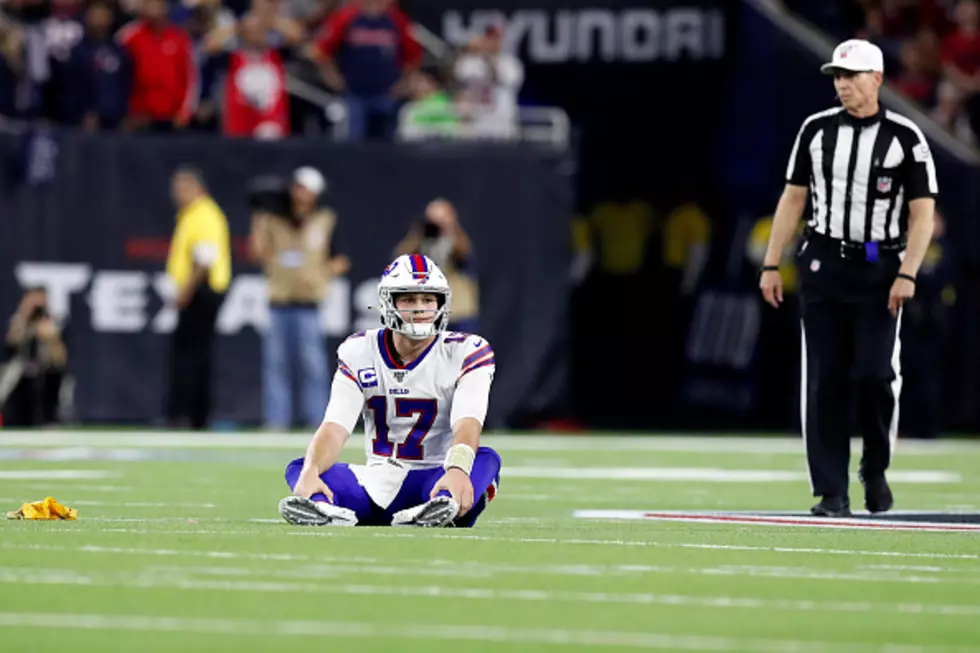 NFL Admits They Blew The Call That Cost The Bills Playoff Game
Getty Images
The Buffalo Bills had a 17-year playoff drought, which caused a generation of Bills fans heartache. So, when the Bills won 10 games in 2019, for the first time in 20 years, it's hard to think Bills fans would feel the same or greater heartbreak...but that's what happened with the Wild Card loss to the Houston Texans in January of 2020.
The Bills lost in overtime by a score of 22-19 and it was a really tough ending for Bills fans.
That's because Bills rookie offensive lineman Cody Ford was called for a blindside-block that knocked the Bills out of field goal range in overtime, which forced them to punt the ball. Houston won the game on the ensuing drive with a field goal.
To say the penalty call was unpopular with Bills Mafia is an understatement. In fact, the NFL fined Ford for the penalty.
We're now to April of 2021 and as it turns out, yeah, that probably wasn't a penalty after all.
New York Upstate reports that the NFL is admitting they blew the Cody Ford penalty with a brand new video from NFL officiating.
That block made by Ford (which was him squarely facing the defender), is now being used as an example of an acceptable block in the league!
Yes, the NFL, which called that a penalty and fined Cody Ford for the "penalty," just put that play in their instructional video for a legal block.
Are you KIDDING US!?
Bills didn't play perfect and there's no guarantee then-Bills kicker Stephen Hauschka would've made the kick...but the Bills had that chance ripped away unfairly by the NFL officials and that is hard to swallow.
The Top 15 Pizza Places in Buffalo
Top 50 Summer Restaurants in Buffalo and Western New York
Check out some of the best spots for food and drinks this spring and summer across Western New York!