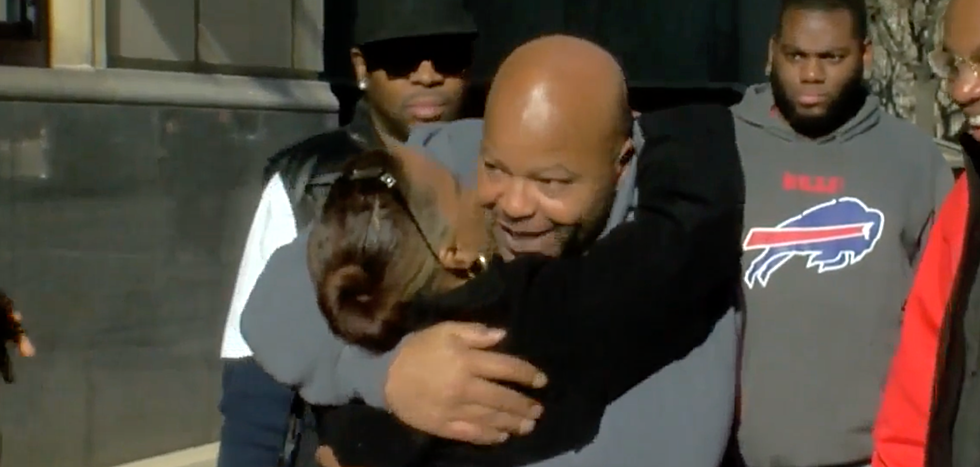 Corey Epps, Jailed Wrongly for 19 Years, is Suing the City of Buffalo

WKBW TV | Buffalo, NY
Published on Dec 1, 2017
Imagine spending 19 years of your life imprisoned for a crime you never committed. Devastating is the only word I can come up with to describe such a reality. Corey Epps endured this devastation...how is beyond me. The strength he must have had to have is nothing imaginable from the outside looking in. To see this man smile upon being released from jail after all of those years is truly an amazing sight. Undoubtedly Corey Epps was more than elated that he had been exonerated, but how do you overcome the bitterness inside and replace it with joy, laughter, and smiling. I would take a guess on the answer being Faith and Family.
Corey Epps has been a free man for a while now, but is he truly free? The fact that Corey Epps is suing the City of Buffalo seems to provide an answer to that question. If I'm right then I can relate 100%. I would be the happiest man on earth with a roadblock of bitterness preventing me from being fully free of the feeling that my life is worth more than an "I'm sorry for your 19 years of inconvenience". I would feel I need to be compensated.
Luckily for Corey Epps, New York State is a state that has laws relative to compensation for wrongful convictions, and as you'll see in the video below, Corey Epps duly qualifies for such compensation in my opinion.
What an amazing story. We will keep you informed as to what transpires as Corey Epps moves forward with his lawsuit against the City of Buffalo
Here's a link regarding how the wrongly convicted are compensated:
More stories you might enjoy: