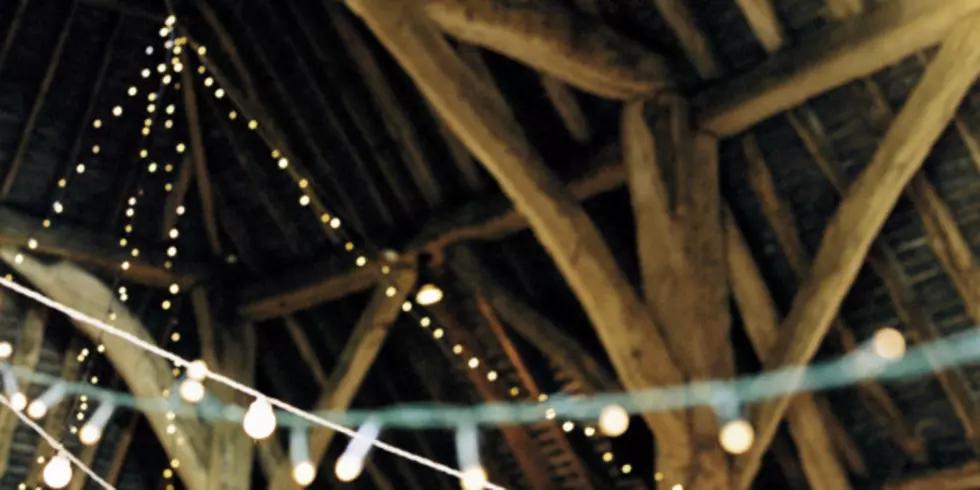 10 Barn Weddings You Can Have in Western New York [LIST]
Getty Images
You just got engaged and you are looking to put a date on the calendar for your big day. First thing you have to do? Start calling wedding venues and looking for availability. If you're looking for something totally different with a little country flavor for your wedding, these barn venues around Western New York should do the trick, but make sure you book them quickly because they are always reserved.
The trend to do more country-style, barn weddings in Western New York has grown over the past few years, just about 4 years ago, there were about 7 barns you could get married in around Buffalo. Now, there are many sophisticated, elegant options from the Timberlodge or Sterling at Arrowhead Golf Course in Akron to The Gallagher in Medina.
See the entire list below!
Barn weddings are certainly some of the most unique and memorable parties that can be thrown, but at some venues, causes extra challenges. At certain barn venues, you may have to bring in your own food and alcohol. Some locations will just provide the venue and the rest is up to you.
When it comes to the bar, though, there is a very cool solution that would also impress the guests as well. There is a thing now in Buffalo that a local couple started called the Minibar Mobile and will bring a mobile bar (truck?) right to you! It looks like a food truck, but when you open it up it is a presentable bar that even has three different taps for your beer on it.
1

Hayloft

11736 Big Tree Road, East Aurora, NY 14052

2

O'Brien's Sleepy Hollow

751 Ostrander Rd East Aurora, NY

3

The Red House Barn

91 Frisbee Rd, Cassadaga, NY 14718

4

Avon Century Barn

177 W Henrietta Rd, Avon, NY 14414

5

Webster Barn Weddings

990 Salt Rd. Webster, NY

6

The Barn At Kindred Ground

2393 Pole Bridge Rd, Avon, NY 14414

7

Akron Acres

12607 Stage Rd, Akron, NY 14001

8

The Sterling/Timberlodge

12292 Clarence Center Rd., Akron, NY

9

Freedom Run Winery

5138 Lower Mountain Rd, Lockport, NY

10

The Gallagher

255 North Gravel Rd, Medina, NY