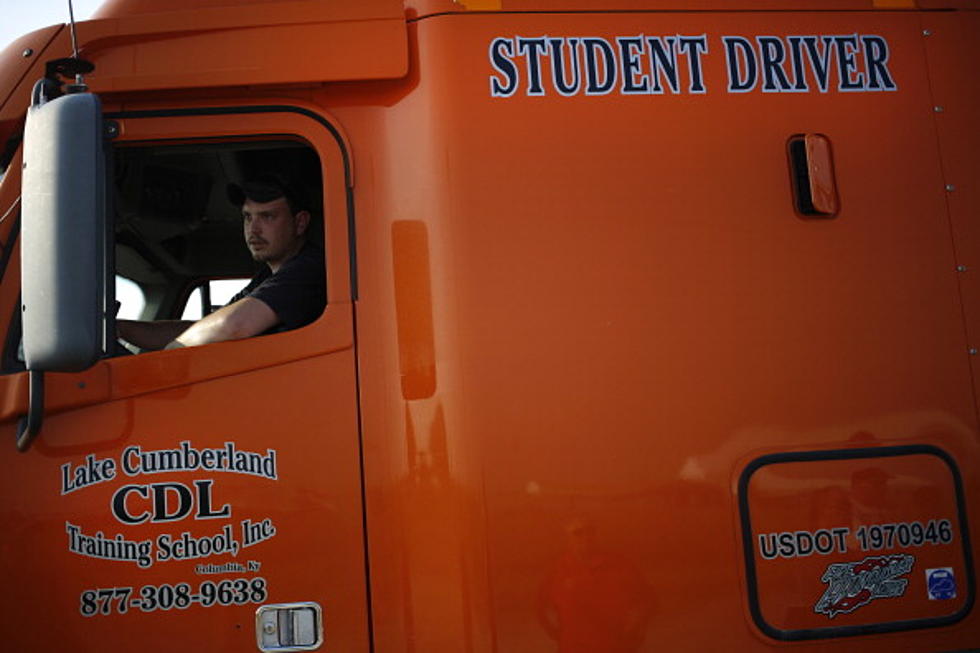 The Best Solution To Shortages In New York
Getty Images
The pandemic has brought so many challenges in so many ways. But a word that we have heard so often over the last couple of years is shortage. Just about every industry and every line of work has experienced some sort of shortage. From products to to personnel, we have all felt the lack of things and workers in some sort of way.
But in New York, there may be a solution coming to at least on industry. It was announced this week that there will be more CDL road tests available to help increase the truck and bus driving work force.
According to reports, Governor Kathy Hochul says the availability of road tests for people seeking their Commercial Driver's License is going to be expanded. The initiative allows third-party companies to offer the tests which will lower the time it takes to get qualified CDL drivers on the road.
There will be a few public forums and meetings before the end of the month that will allow for any additional ideas, critiques of the plan.
The New York State Department of Motor Vehicles will hold a public hearing on Wednesday, January 26, to hear and review comments on the plan. The hearing will take place virtually via WebEx from 10:00 a.m. to 12:30 p.m. It will be open for public comments following a brief introduction by DMV representatives. Written comments may be submitted to CDLThirdPartyTesting@dmv.ny.gov from January 18 to February 4.
The reason behind a few of the recent shortages has been the lack of drivers to move materials and goods. Whether it is because of COVID protocols or workers finding other ways to make better money, there simply are not enough trucks moving. The other issue that schools have faced is not enough bus drivers to move kids back and forth and it has forced some districts to change their schedule and length of class times.
In addition, New York opened new CDL Driver Testing sites by partnering with SUNY, the Thruway Authority, New York Racing Association, and the Office of General Services to use large lots on their various sites for the road test. For school staff who held an existing CDL, the State set up expedited testing to obtain a permit that allows them to drive vans and buses temporarily.
Those interested in obtaining a Commercial Driver License can find more information at https://dmv.ny.gov/commercial-drivers.
15 Excuses WNYers Use To Avoid The Gym