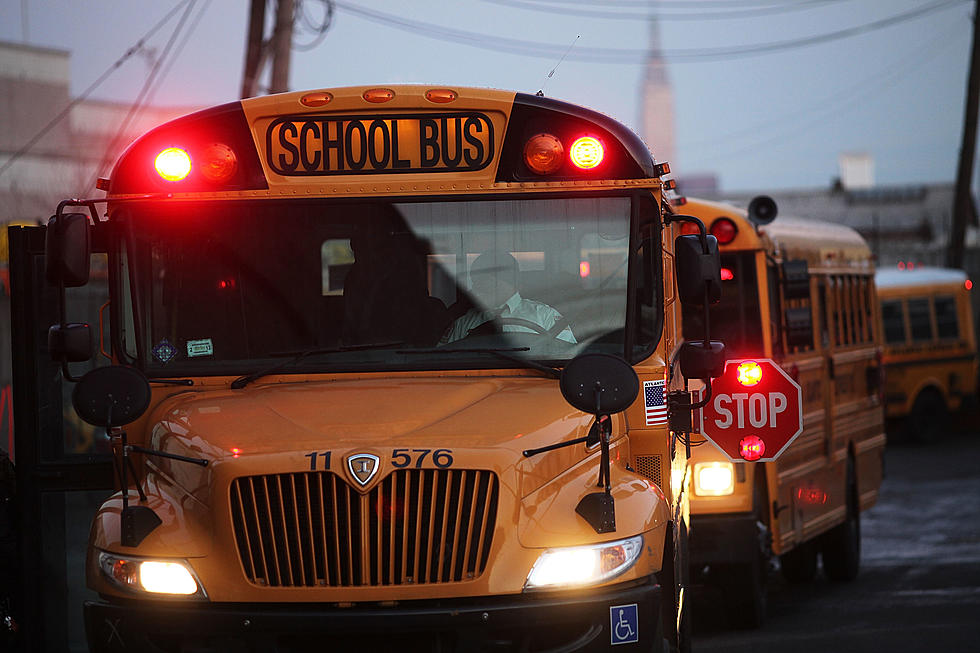 Gov. Hochul Has a Plan to Solve New York's Bus Driver Nightmare
Getty Images
New York's first woman Governor, Kathy Hochul, has announced a plan to help solve the bus driver nightmare the state has been experiencing. A shortage has caused a huge headache for school districts in the state. A multi-agency team has been put together to put all of the solutions in place. The state is going to begin reaching out to the more than half a million Commercial Driver's License holders here. The plan also includes removing some of the barriers that prevent people from getting their CDL, including expanding testing and enhancing the processes. Gov. Hochul said,
"Our schools and public health officials have moved mountains to ensure our children receive an in-person education this year, and we are leaving no stone unturned to make sure schools have adequate bus service to bring students to school and back. While the shortage of school bus drivers is not unique to New York State, I have directed state agencies to utilize creative approaches and use every tool at their disposal to help districts affected by the bus driver shortage, so we can bring in as many qualified bus drivers as possible as quickly as possible."
Here are some of the solutions Gov. Hochul announced:
- Opening up new testing sites for people to obtain their CDL (the state will work with SUNY, the Thruway Authority, New York Racing Association, and the Office of General Services to find locations)
- The Department of Motor Vehicles is making it easier to get a CDL by,
removing the 14-day waiting period in between the permit testing and the road tests
- The state will work with county DMV offices to help administer written and road exams
- The state is working to increase recruiting efforts for drivers, including offering incentives
If you are interested in getting your CDL, you can find more info here.
15 NY Girls Have Gone Missing in August
LOOK: What major laws were passed the year you were born?
Data for this list was acquired from trusted online sources and news outlets. Read on to discover what major law was passed the year you were born and learn its name, the vote count (where relevant), and its impact and significance.