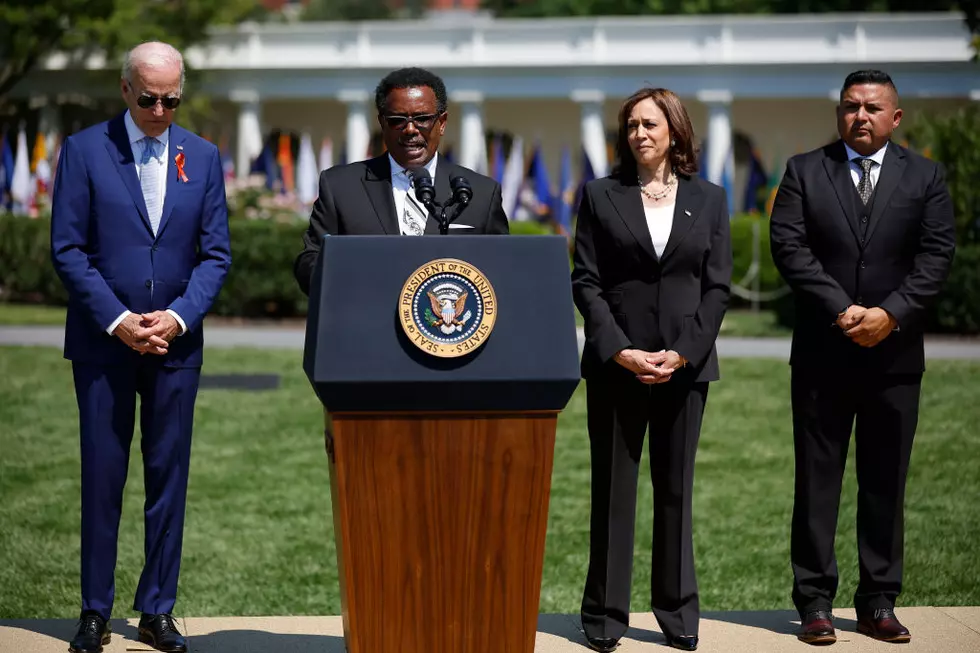 Buffalo Residents Appear With President Biden Over New Gun Laws
Getty Images
The vast number of mass shootings that have occurred in the country has had an impact on multiple American communities for years.
Buffalo and Western New York are now a member of an infamous club of communities that have been visited by the violence that comes from mass shootings. Just like in other cities, gun violence and domestic terrorism is a plague on our community.
Listen To Ed-Nice Every Monday Through Friday At 10 AM
Recently, several members of the Buffalo community traveled to Washington DC to participate in a rally at the White House in support and celebration of the Bipartisan Safer Communities Act that was signed into law by President Biden on Saturday, June 25, 2022.
This law, which was introduced in the US Senate back in October 2022, was debated in Congress for a few months before it was signed by the President.
President Biden was joined for his speech by Vice-President Kamala Harris, Dr. Roy Guerrero from Uvalde, Texas, and Garnell Whitfield from Buffalo.
According to President Biden, this is the most significant change in American gun laws in the last 30 years.
We have finally moved that mountain — a mountain of opposition, obstruction, and indifference that has stood in the way and stopped every effort at gun safety for 30 years in this nation.
-Joseph Biden, President of the United States
The new federal gun law now:
Enhances background checks for gun buyers under age 21
Federal support for state Red Flag laws
Expands gun ownership prohibitions for those who have been convicted of domestic violence crimes
Changes 'who' must run a background check during gun sales
Tougher penalties for gun trafficking
You can find a full breakdown of the new Bipartisan Safer Communities Act here in the Federal Register.
The 10 Most Dangerous and Violent Cities in New York State [List]
These 5 Counties Have The Highest Property Crime Rate In New York
These 7 Prisons Are The Most Violent In New York State
New York released a
report
with the most recent number of violent assaults on inmates in state prisons. There were 134 inmate deaths noted in the report, although it doesn't break down the prisons where each death occurred or who caused them. Here's a look at some of the general violent incidents reported for 2020, which is the most recent data reported by the state. Compared to 10 years ago, inmate assaults have almost doubled. In 2011 there were 666 and in 2020 there were 1,205 reported. These numbers do not include inmate assaults on staff members. Overall, the number of unusual incidents includes things like assaults, deaths, accidents, sexual misconduct, and disruptive behavior.  According to the state,
"The number of unusual incidents has increased 132% from 5,980 in 2011 to 13,870 in 2020. These higher incident numbers were largely due to increases in assaults on incarcerated individuals (+81%), assaults on staff (+86%), contraband (+130%), disruptive behavior (+372%), and staff use of weapons (+1,035%)."
In 2020, 1,836 weapons used to cut or stab, including ice picks, razor blades, can lids and shanks were discovered in state prisons around New York.