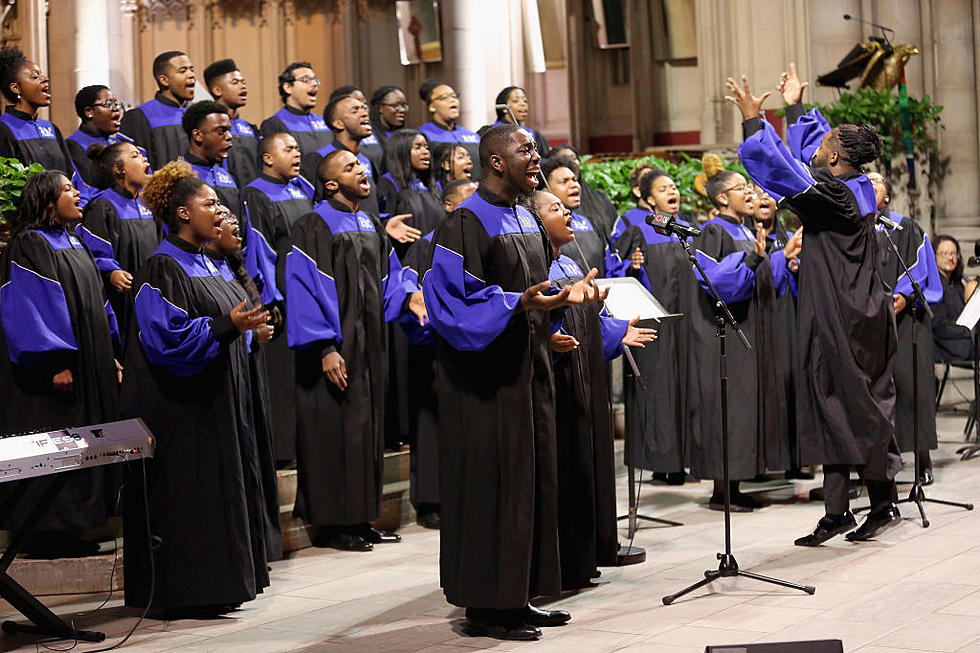 The Still Standing Relief Concert Is Back To Lift Up Buffalo
Monica Schipper / Getty Images
One of the oldest food pantries in Western New York and a local church are bringing a gospel music concert back to Buffalo to help uplift and inspire people in the aftermath of the mass shooting that happened last year.
The Buffalo STILL Standing Relief Concert, which is now in its 2nd year, is organized by the Upper Room COGIC in Buffalo's Historic Hamlin Park neighborhood. Organizers hope to promote joy, healing, and feelings of resilience on the eastside and all over Western New York.
Last year's concert featured several local and national gospel artists, like Nia Badger, Lady Kathy Bowman, Jaimier Hennegan, DaMarka Wheeler, Randy Weston & Judah Band, and Geoffrey Golden.
This year's concert, which is set to take place on Sunday, July 9th at Canisius University's Spillman Lot on Jefferson Ave., which is directly across the street from from Upper Room Church of God in Christ, 131 Florida Street in Buffalo and is sponsored in part by Canisius College and Highmark Blue Cross Blue Shield of WNY.
This year's concert features local gospel artists DaMarka Wheeler, Jamier Hennigan, Caprice Butts, Moe Badger, Pastor Tracy Foye-Greene, Terri Mason, and Rachel McCarley.
Plus there will be a performance by the Grammy-nominated, national gospel artist, Tim Bowman Jr. and Faith City!
This amazing concert is set to start at 5p and is free to attend.
There will be tons of food trucks and other activities for people to participate in during the concert.
Pictures From The Buffalo Still Standing Concert
Several local and national gospel artists gathered together in Buffalo's Cold Springs for an amazing event
Buffalo's 48th Juneteenth Celebration, Parade, and Festival
Western New York celebrates its 48th Annual Juneteenth Parade and Festival on June 17, 2023, in Buffalo's MLK Park Neighborhood. The Grand Parade starts on Genesee Avenue and travels one mile before turning into the historic MLK Park where the festival takes place. Juneteenth celebrates the end of slavery after the end of the US Civil War.