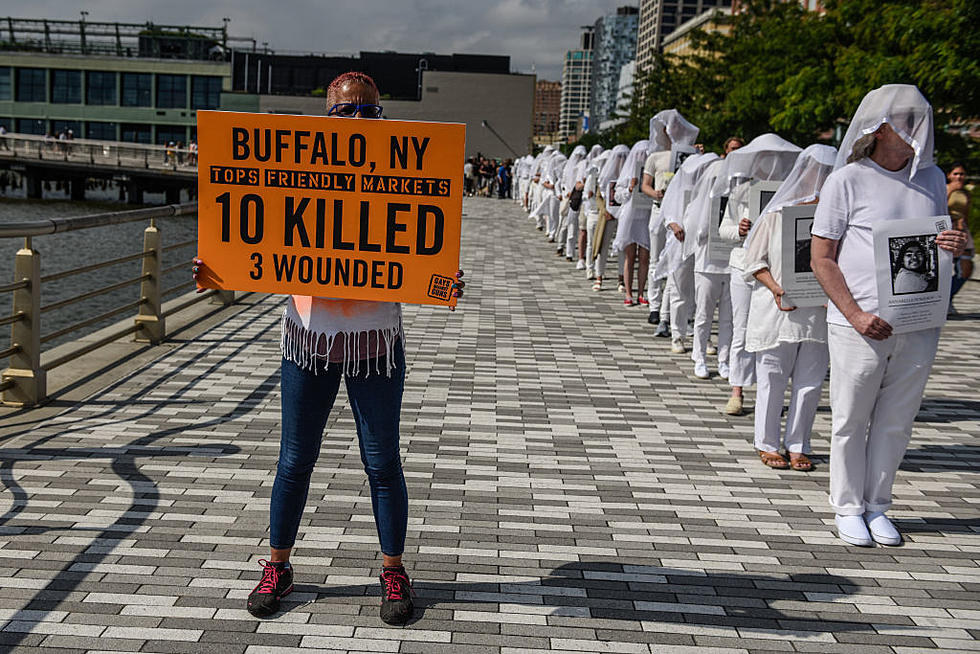 Submit Your Song Dedicated To 5/14
Getty Images
The People's Station, Power 93.7 WBLK is Featuring Artists from Buffalo and WNY who have made music in remembrance of the 5/14 tragedy,
On Sunday, May 14, 2013, Power 93.7 WBLK is going to play songs meant to remember those lost and uplift our community in the aftermath of that terrible tragedy.
If you are an artist in Buffalo or Western New York who was impacted by the tragedy on 5/14 and made a song dedicated to the memory of the lives lost, we have an opportunity for your song to be heard.
Make sure your song is clean and of high quality. It also needs to be sent as a .WAV or .MP3 file. If you don't follow these directions, we won't be able to play your song. Submit all your info below!