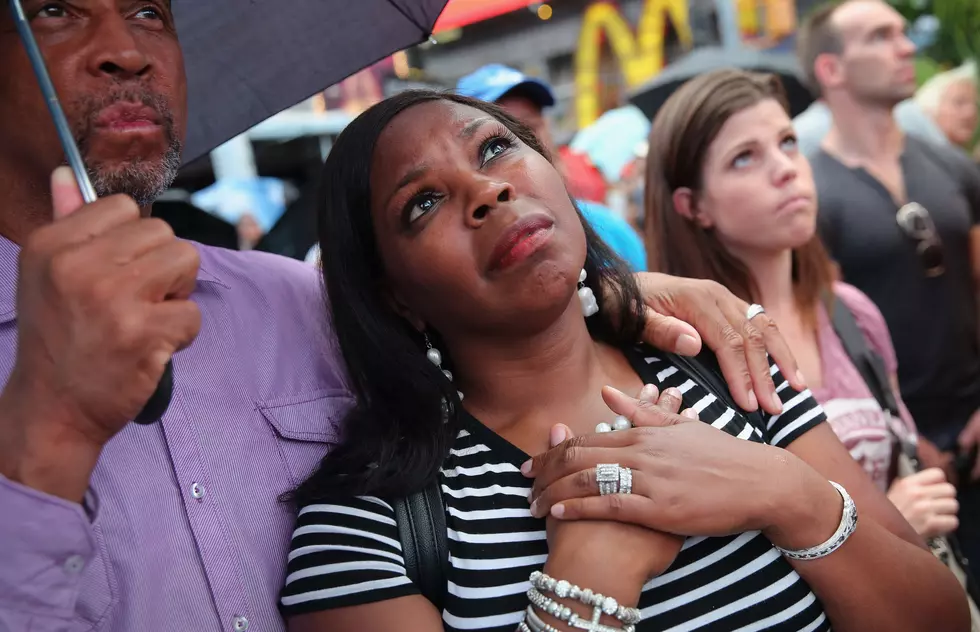 August 28, 2019 Marks the 56th Anniversary of Dr. Martin Luther King Jr's 'I Have A Dream' Speech
Getty Images
There's so much to know about Dr. Martin Luther King Jr's 'I Have A Dream' speech it's mind-boggling.  I'm not going to touch upon everything, but you can click the link below and go to the Wikipedia page that has everything you could ever imagine regarding this historical speech which was delivered 56 years ago today on August 25, 1963.
Here's a tidbit of info you may not know regarding the speech; according to Wikipedia, 
As King waved goodbye to the audience, he handed George Raveling the original typewritten "I Have a Dream" speech. Raveling, a star Villanova Wildcatscollege basketball player, had volunteered as a security guard for the event and was on the podium with King at that moment.  In 2013, Raveling still had custody of the original copy, for which he had been offered $3,000,000, but he has said he does not intend to sell it.
Dr. King does not to this day own the Copyrights to his own speech, according to Wikipedia ... Here's why:
Because King's speech was broadcast to a large radio and television audience, there was controversy about its copyright status. If the performance of the speech constituted "general publication", it would have entered the public domain due to King's failure to register the speech with the Register of Copyrights. However, if the performance only constituted "limited publication", King retained common law copyright. This led to a lawsuit, Estate of Martin Luther King, Jr., Inc. v. CBS, Inc., which established that the King estate does hold copyright over the speech and had standing to sue; the parties then settled. Unlicensed use of the speech or a part of it can still be lawful in some circumstances, especially in jurisdictions under doctrines such as fair use or fair dealing. Under the applicable copyright laws, the speech will remain under copyright in the United States until 70 years after King's death, through 2038.
John F. Kennedy was President at the time and his response to the reading of the speech and the 'March on Washington for Jobs', according to Wikipedia is as follows:
The speech was a success for the Kennedy administration and for the liberal civil rights coalition that had planned it. It was considered a "triumph of managed protest", and not one arrest relating to the demonstration occurred. Kennedy had watched King's speech on television and been very impressed. Afterwards, March leaders accepted an invitation to the White House to meet with President Kennedy. Kennedy felt the March bolstered the chances for his civil rights bill.
More stories you might enjoy: