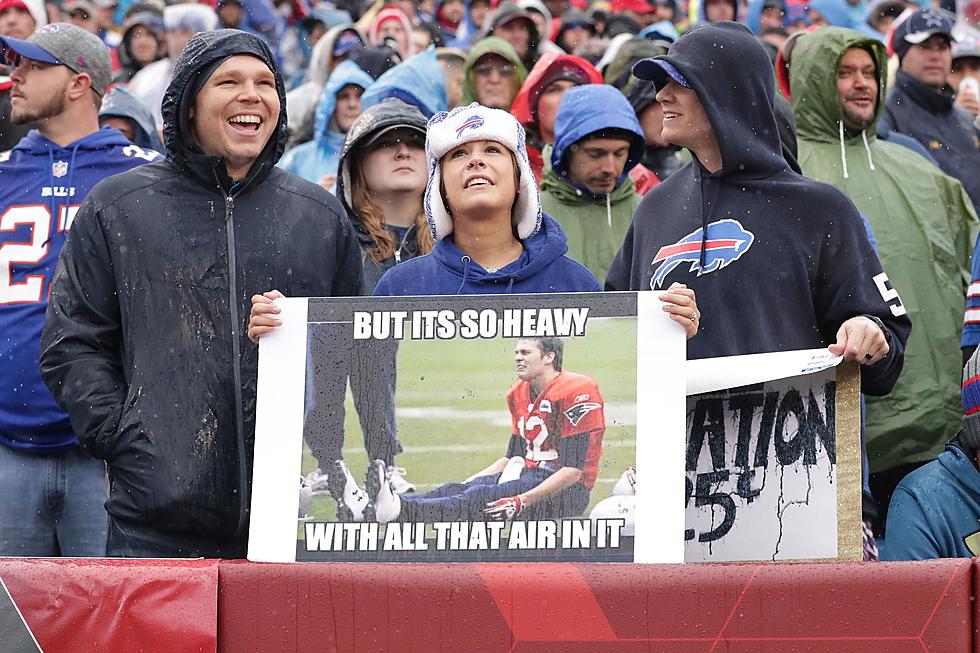 A History Of The Buffalo Bills Vs New England [PHOTOS]
Getty Images
The battle for the AFC East will be going down this Monday night at Highmark Stadium as the Buffalo Bills play host to their long-time rival the New England Patriots.
Coming into the game, the Patriots are currently the top team in the AFC East with an 8-4 record and a half-game lead over the Bills who are 7-4 on the season.
The two teams have been rivals for a long time, even before both teams with the NFL.
According to the website The Football Database these two teams first met in 1960 when New England was known as the Boston Patriots.
The Bills started the rivalry on a winning streak winning the first two games against the Patriots before dropping the next two and then tieing their 5th game.
The Patriots changed their name from Boston to New England in 1971 and would beat the Bills the first time they played each other with the new name, but then Buffalo would go on to win 9 straight games from November 1971 until October 1976.
The Patriots would also have an 11 game winning streak from January 1983 until December 1987. The Patriots would also add a 15 game winning streak against the Bills from December 2003 until December 2010.
The Bills have the current winning streak sweeping the Patriots last season, the first time they swept the regular season from New England since 1999.
Buffalo Bills starting QB Josh Allen has a career 2-3 record against the Patriots. He lost his first three starts against Tom Brady and the Patriots before winning both games last season.
Overall New England leads the series 76-45-1.
A History Of The Buffalo Bills Vs New England
The battle for the AFC East will go down on Monday Night. Take a look back at these two rivals.
Best 13 Places Where You Can Find Bills Gear For The Holidays
Here are the best 13 places where you can find the perfect gift for your loved ones -- Bills gear!
8 Buffalo Bills You Can Afford With Powerball Winnings