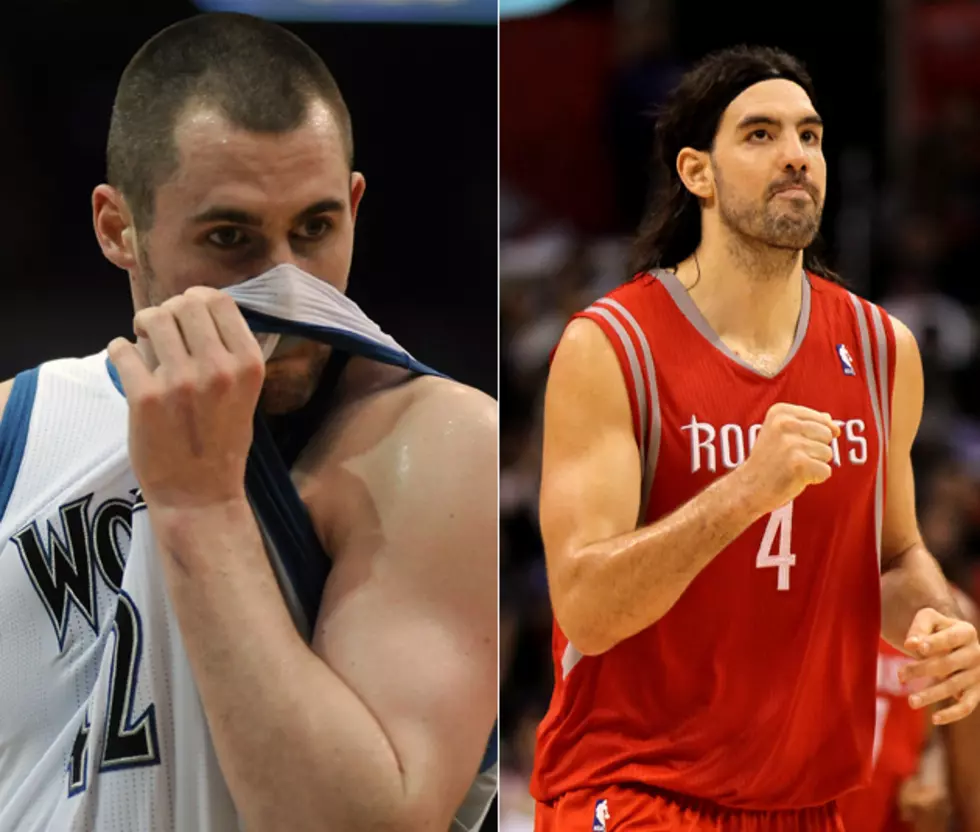 Timberwolves' Kevin Love Stomps on Face Of Rockets' Luis Scola [VIDEO]
Kevin Love - Luis Scola [Getty Images]
In yet another case of professional athletes losing their cool, Kevin Love of the Minnesota Timberwolves stomped on the face of Houston Rockets' Luis Scola.
Love was apparently angry over a foul that the officials failed to call while he was shooting. Moments later he takes matters into his own hands and is seen throwing Scola to the ground and stomping on his face as he turned to race down the court.
Love has been suspended two games for his actions.
Luis Scola talks with reporters after the game.