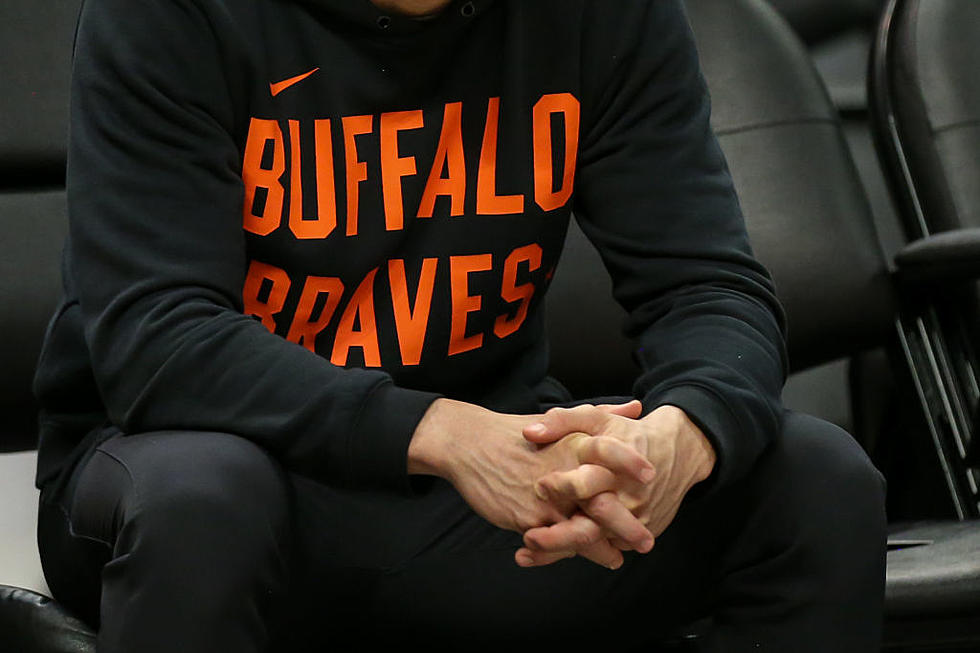 Buffalo, It's Time To Bring Back The Braves
Icon Sportswire via Getty Images
Now that hockey season is over and we've lived through another year of disappointment at the KeyBank Center, I think it's finally time for us to have a serious conversation about sports in the 716.
So, yes, the Sabres have done a lot better this year than they have over the past two seasons; and yes they have shown that they are looking toward making more improvements in the upcoming 2023-24 season, I don't know if that is enough.
After 12 years of not making the playoffs, maybe its time for us to change directions and add another sport that Buffalo loves?
Can We Please Bring The Braves Back To Buffalo?
I know I've said this before, and I am saying it again.
Now, while I don't want to trade the Sabres away like before, what I am saying is that Buffalo is booming and can totally justify having a team from the NFL, NHL, and NBA in the same city.
We have the infrastructure, and if for some reason its not good enough, we can just spend another $1 billion like we're doing in Orchard Park.
We all know that the LA treats the Clippers like the little brother no one wants to hang out with. That's totally fine, just come on home to the 716.
So, come on Buffalo, let's make this happen.
We have more than enough billionaires in the area to be able to put together an ownership group to bid on the team.
Someone call Jeffery Gundlach, Jeremey Jacobs, Bob Rich, Tom Golisano, and Terry Pegula so we can get to work on this before the season start.
Top People from Buffalo to Play in the NBA
Western New York has had its share of great athletes go into the NBA, here are some of the most popular ones
5 Best Fanbases In New York State
The best fanbases in New York State.