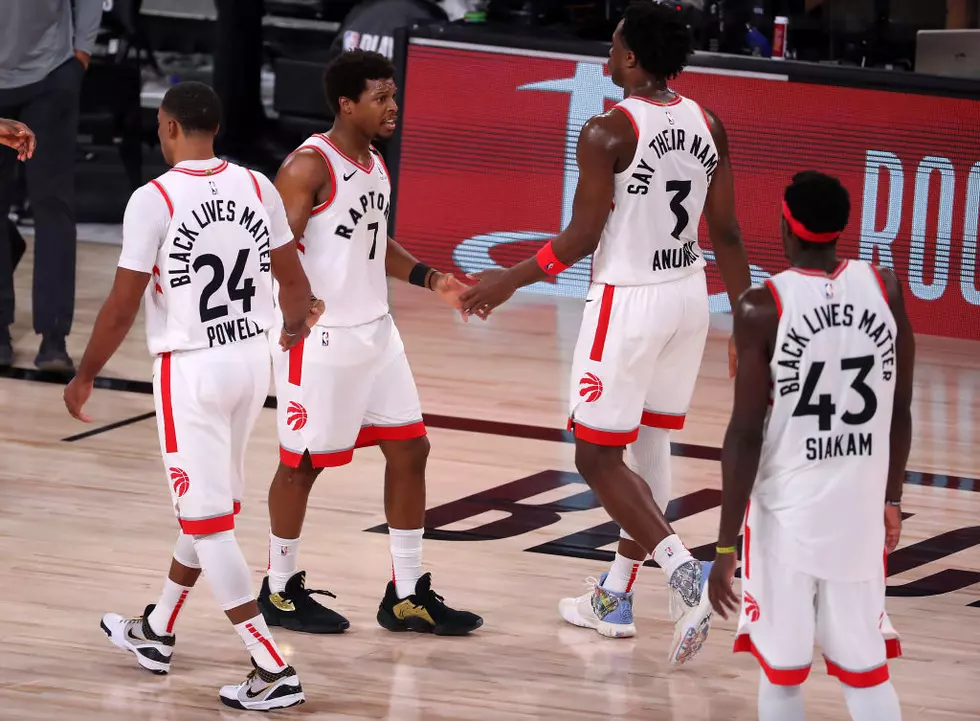 The Toronto Raptors Could Be Soon Called The Tampa Bay Raptors
Getty Images
With restrictions still looming in Canada because of the COVID-19 pandemic, it appears that there will not be any basketball played there with any fans at all.
Enter your number to get our free mobile app
Credit: WGRZ,  Senator Tim Kennedy, wrote a letter to the NBA Commissioner Adam Silver, pleading his case on why he felt that the Toronto Raptors would be a great fit here in Buffalo. The Buffalo Common Council had the Toronto Raptors playing in Buffalo on the agenda in one of last month's meetings.
Local Leaders made the case, that with the success of the Toronto Blue Jays here in Buffalo, during the MLB season, the NBA could use that as a model for what the Raptors could be here in Buffalo, especially with the close proximity between the border and downtown Buffalo, and the HarborCenter.
I read Senator Tim Kennedy's letter to NBA commissioner Adam Silver and the points he made were great points. In my opinion, it just makes sense that the Raptors make this place their home away from home, at least until things get back to normal. This would be a great move and, I think it would really help give a boost to many of the local businesses that have been hurt by the coronavirus.
Here are 50 of your favorite retail chains that no longer exist.