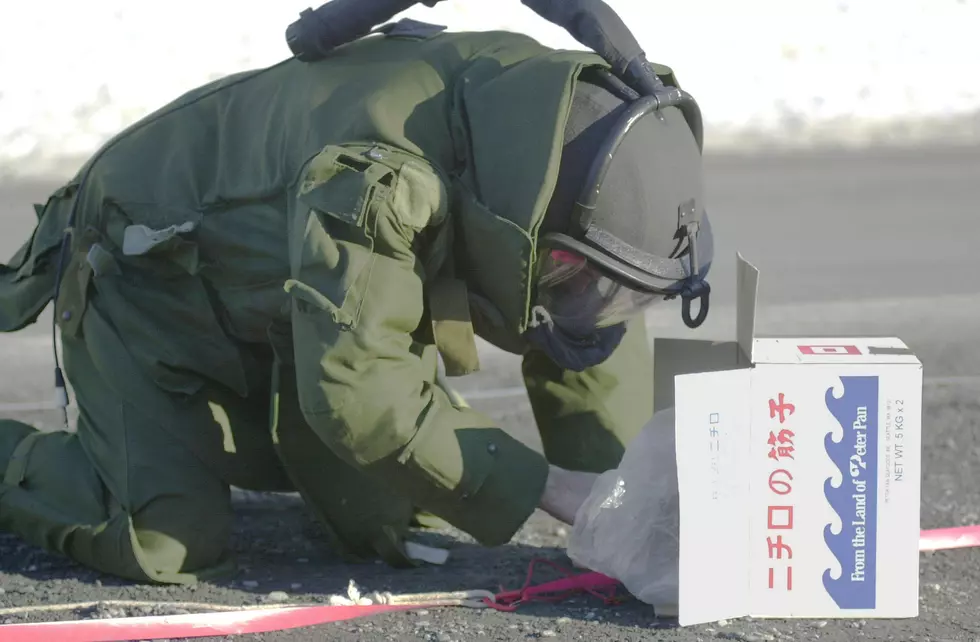 Second Suspicious Package in Two Days Discovered in Buffalo
Getty Images
According to WGRZ, the second suspicious package, in a span of only two days, was located yesterday outside of a Post Office on South Park Avenue.  Yesterday's package was found outside of Buffalo's South District Police Station.
The surveillance video shows a man drop something on the ground in front of (what I think is) Buffalo's  South District Police Station.  Police have no Suspect, but they do have surveillance video and are asking for the Public's help in identifying the man in the video.
According to Buffalo Police, per the WGRZ News Story, although police determined the package was a fake and harmless, the person responsible may not be aware of the fact that, if caught, he will face the same Charges as someone who actually placed a real Pipe Bomb or explosive package somewhere.
If you have any information regarding this or see any type of suspicious package, please call the Buffalo Police Department Confidential Tipline @ 716-851-4444.  You can also Text-A-Tip to 716-847-2255 or Report A Tip Online by clicking the link below.
More stories you might enjoy: