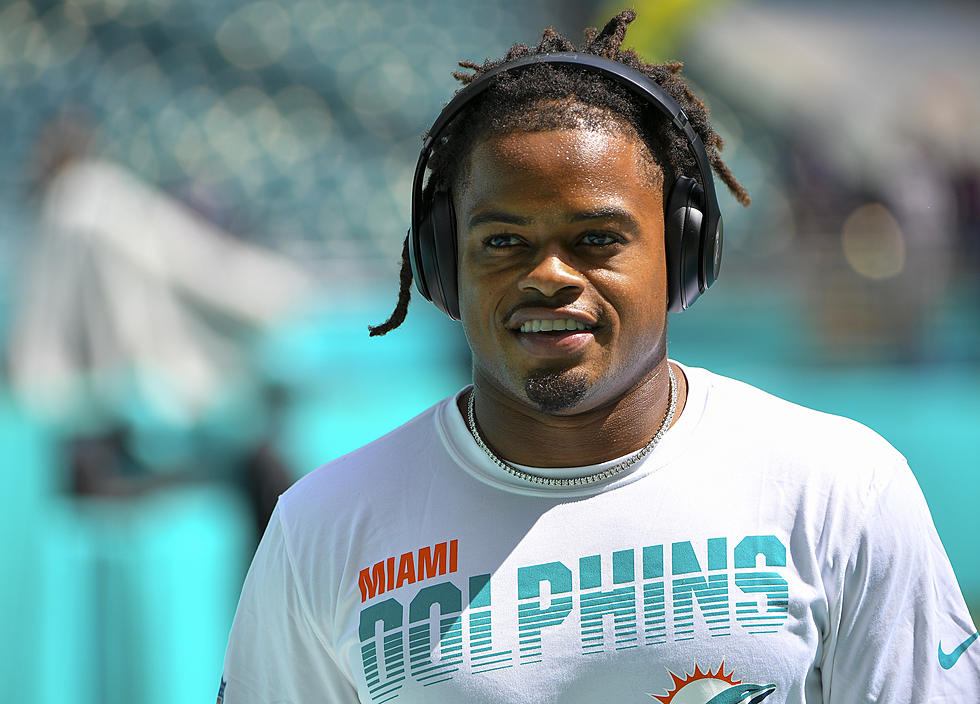 Miami Dolphins Player, Bobby McCain, Allegedly Squished on a Bills Fan
Getty Images
The Buffalo Bills 'squished the fish' this past Sunday while an unsportsmanlike Dolphins' player, named Bobby McCain, allegedly squished on a Bills fan with his saliva...in other words, Dolphins' Player, McCain, spat on a Bills' Fan.
news reports,
 Miami Dolphins Head Coach, Brian Flores, told reporters that he did have a conversation with McCain:
"Yeah, I talked to Bobby about it this morning," Flores said.   "He and I had a pretty open dialogue. I heard his side of the story. It's unfortunate. I feel like he needed to handle that situation better. We're going to discipline Bobby for that. We'll handle that discipline internally. Situations like this, we've got to handle those situations."
I have to be honest.  I didn't see McCain spit on anyone.  I just hope this isn't some conveniently fabricated story based upon McCain allegedly telling a 13-year old that he would spit in his face.  McCain did apologize for his actions regarding the 13-year-old boy and I'm certain he will be disciplined regarding his confrontation with the young man...however, there is no admission of spitting thus far. We'll see what happens.
More stories you might enjoy: