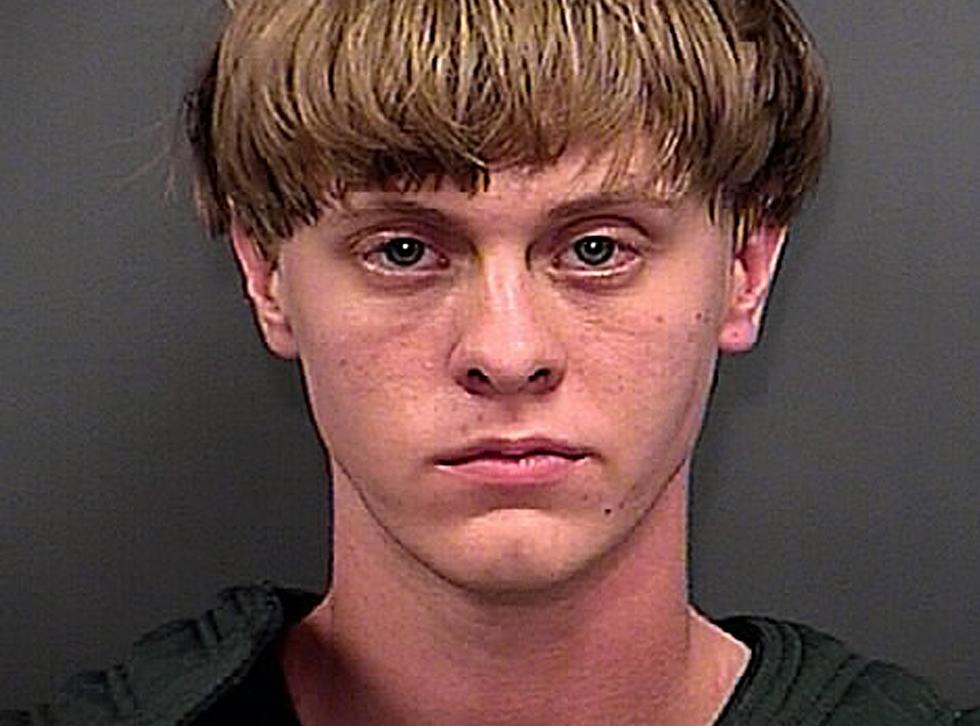 Mass Murderer Dylan Roof Served Burger King In Jail [VIDEO
Getty Images
21 year old Dylan Roof is a self-proclaimed White Supremacist who went out on a mission "To Kill Black People" on June 17th 2015. He was pulled over by Shelby Police in NC after he killed 9 church goers in Charleston, SC. Watch the dash cam video of the arrest and notice how delicately they handle him,  the cops even treat him to a meal from Burger King! White privilege or nah? 
Shelby Police Chief Jeff Ledford said that Roof had bought water and chips from a gas station in Charleston earlier on Thursday, but hours had passed and he was hungry.
"He was very quiet, very calm. He didn't talk," Ledford told The Charlotte Observer. "He sat down here very quietly. He was not problematic."
OH I GET IT! Dylan Roof was treated humanely because he didn't talk back like the teen aged girls in bikinis. His welfare was respected, unlike Freddy Gray's even though Mr Gray committed no crime, he just ran from Police because he feared for HIS life! Maybe Eric Garner was wrestled to the ground and choked to death because he wasn't as calm and cool as the person who just murdered 9 people in their place of worship.
Some will argue that Dylan was treated to a Burger in jail in order for Police to to gain his trust and get a confession. Plus an attorney would have a field day with obtaining a confession from a hungry suspect.
Either way, it's worth nothing how different cops respond to White people who are wanted for murder (Dylan Roof in Charleston and The Bikers in Waco, TX) and how they respond to unarmed black people accused of "disturbing the peace".
Mr Smith has a theory of way this happens. Check out his commentary here