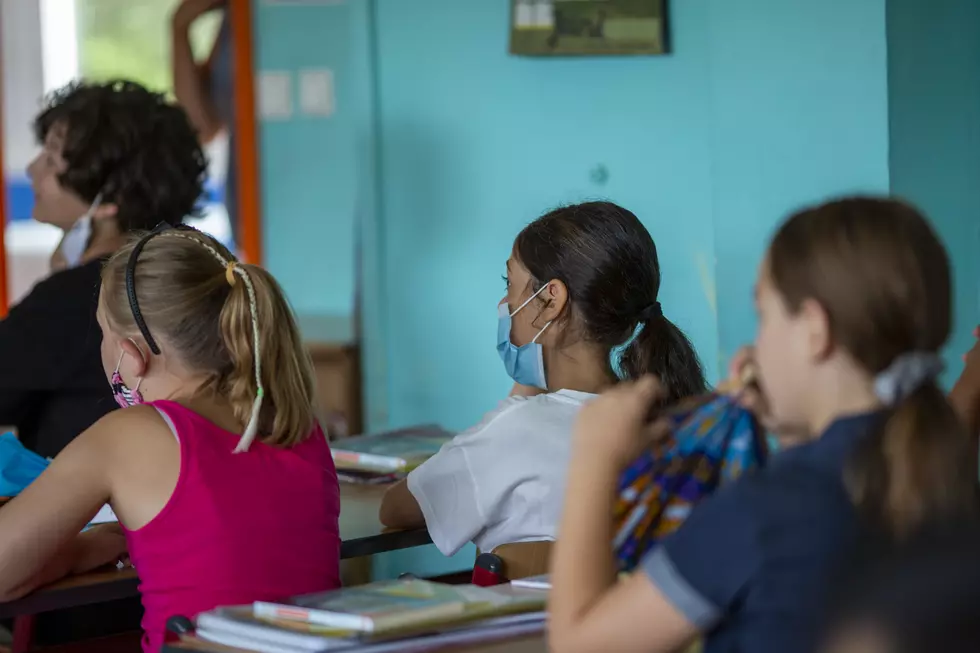 Masks Become Mandatory At Erie County Schools
Getty Images
You may be asking, "I thought they were already?" When it comes to wearing a mask in schools, there has been some issues with private schools not enforcing the mask rule and that is about to end.
Enter your number to get our free mobile app
Governor Cuomo has given local and county officials the power to make schools, including private schools, issue a mandatory mask wearing policy.
According to reports
, the state had left it up to districts to decide if they wanted to have students and teachers wear facial coverings. Right now, roughly 200 districts in New York don't require masks if students are far apart or receiving instruction.
Our kids seem to be comfortable with wearing masks. because they are so young, I am guessing that they will see this as the way it has always been and possibly the way it will always be.
When masks were first required at schools, I posted a picture with our sons in masks and some reached out to me saying it was unhealthy for kids to wear masks all day. I am not sure if that is fact or not. However, I will say that the kids will be the first to remind me to wear one when we go some place in public. It is their new normal for sure.
As the winter sets in and flu and COVID cases rose, the schools are going to be forced to do plenty of adjusting and re-adjusting to policies. That will be some added pressure for families for sure.
Top 10 Public High Schools in WNY