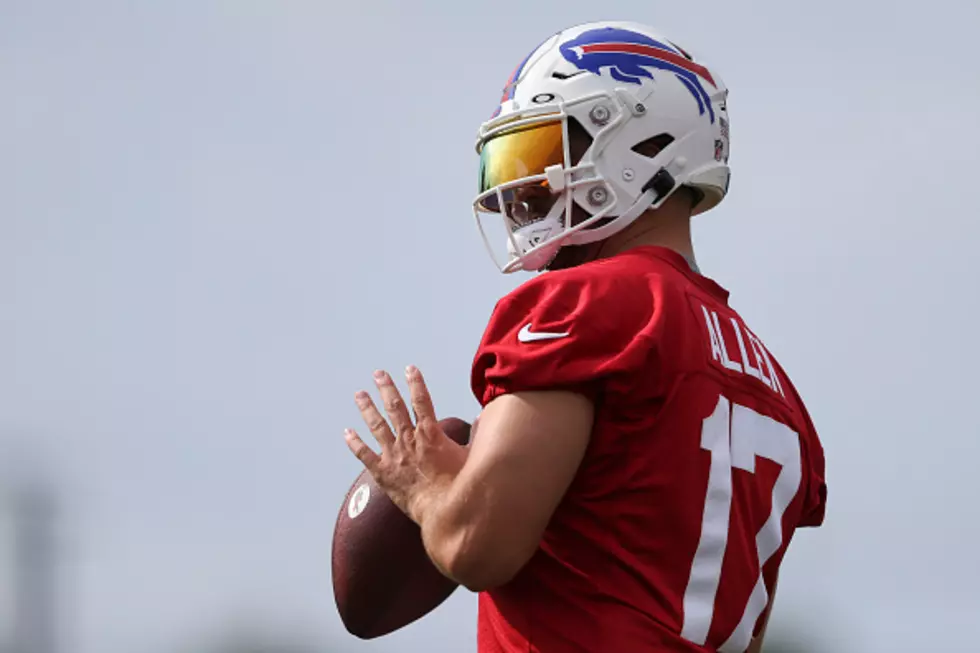 Josh Allen Shows Up at Highmark Stadium in a New Red Helmet [VIDEO]
Getty Images
The Buffalo Bills have been at training camp for nearly two weeks. While most of the camp has been held at St. John Fisher University in Rochester, the annual blue and red scrimmage was held at Highmark Stadium in Orchard Park.
The annual blue and red game features a jam-packed stadium full of Bills fans and many of them with their kids since it's a very family-friendly atmosphere.
One of the biggest storylines off the field for Bills fans have been whether or not the team will be debuting a new red helmet for an alternate uniform for the 2022 season.
While we still have no word on whether or not the team will wear one this season or wait until 2023, Josh Allen decides not to wait.
The fifth-year Bills quarterback ran out of the tunnel at Highmark Stadium in a red helmet and it's a different one than what the Bills wore on the 80s and 90s.
Check out the video below, which the Bills just tweeted out to fans.
Allen's surprise red helmet had the crowd explode and it's already going viral on social media. Josh went back into the white helmet shortly afterwards.
Maybe this is a tell-tell sign the Bills will be introducing a new red helmet in the coming days and what a perfect way to debut them.
UPDATE: the Bills said that Josh "tricked" them and despite the red helmet appearance today, they will not be wearing a red alternate in 2022.
Just a perfect day for a Bills scrimmage and Josh Allen in a red helmet!
TACKLE THESE: Check Out the Best Uniforms In Each NFL Team's History
CHECK IT OUT: 100 sports records and the stories behind them