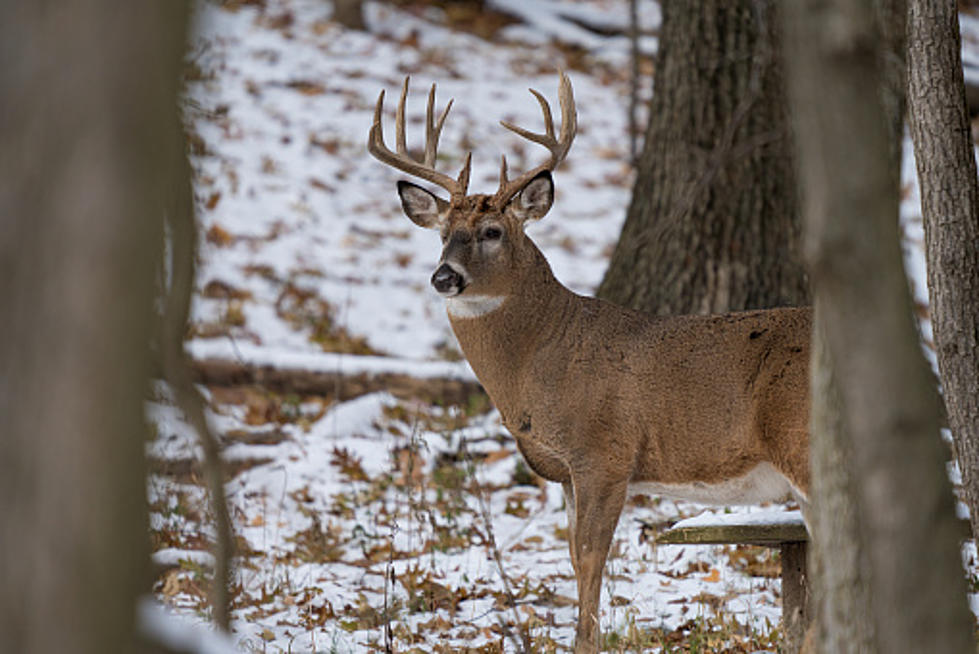 A New York State Hunting Season May Be Eliminated
Getty Images
There is a Bill that has been presented in New York State that, if made in to law, would eliminate a controversial hunting season.
Last year, there was an additional week of hunting added in New York State. Deer hunters were allowed back in to the woods for an extra week in December. There were many critics who spoke up initially about the season saying that it would infringe on the opening of snowmobile trails around the area. In addition, there were some who felt the added week of hunting also impeded on their hikes and walks in the woods and could disrupt what would otherwise be a peaceful holiday.
According to the wording of the proposal:
This legislation would authorize counties to determine independently whether or not an expanded hunting season would benefit their region. The period between December 26 and January 1 in a typical year has numerous other economic activities, in particular, winter sports such as hiking, snowshoeing, cross-country skiing, snowmobiling, and trapping. It is a particular safety concern to increase the deer hunting season during a time when more individuals will want to spend their time outdoors during the holiday season.
As of late April, the Bill has passed the New York State Senate and moves to the Assembly. If passed, from there it would head to Governor Hochul.
This weekend, youth hunters in New York State will have a chance to take a turkey!
The Youth Wild Turkey Hunt weekend will be held April 23-24, 2022.
The Youth Wild Turkey Hunt is an excellent opportunity for junior hunters (ages 12-15) to spend time afield with experienced adult hunters gaining the necessary knowledge and skills to become safe and responsible members of the hunting community.
Inside Betty White's Gorgeous Carmel-by-the-Sea Home
Take a look inside the late Betty White's peacefully gorgeous Carmel-by-the-Sea home.
Inside Whitney Houston's $1.6 Million Home & Studio
Take a look at the late Whitney Houston's longtime home and studio in New Jersey, now for sale.
Inside The Rock's Vacation Rental in Hawaii
Take a tour of Dwayne "The Rock" Johnson's vacation rental in Hawaii that comes with its own private beach, waterfall and hot tub.