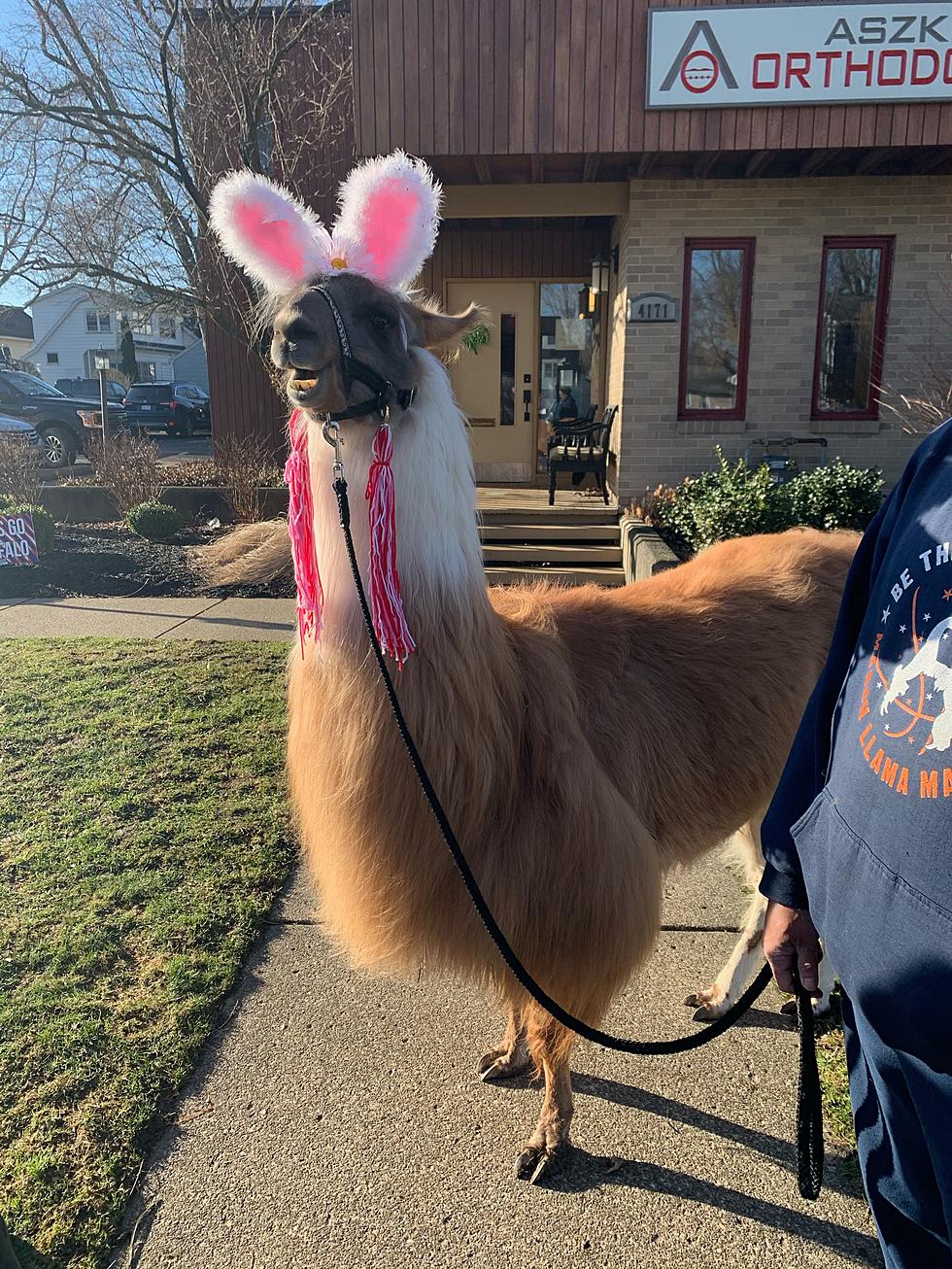 You'll Love WNY's Most Famous Llama
WYRK Listner
There is a very popular llama from here in Western New York that is getting some national attention! According to the bio page for Eclipse the Llama from Gowanda:
Eclipse was born on our friends farm. Her mom died and my son took on the responsibility of helping to bottle feed her. In 0 degrees, he would sit with her until she was full. He bought her. They are now inseparable. He would be thrilled if she were chosen to be the Cadbury Bunny!
Eclipse The Llama
We got the tip that "Eclipse" was out campaigning for vote in the Village of Hamburg this week. You may have seen the Cadbury Bunny commercials in which different animals try out to be the next big thing for Easter? It now has become very big on social media as well.
You can help Eclipse go all the way to the top. At the time I wrote this article, Eclipse was in fourth place with one day of voting to go. VOTE HERE to help Eclipse win! You can vote once per day until the end of Tuesday, March 22.
15 Weirdest Pop Flavors in Western New York
Incredible Treehouse For Rent In WNY
6 Buffalo Bills Greats That Didn't Look Right In A Different Uniform
Unfortunately, sometimes your favorite player leaves your team and when you see them it just looks weird. Here are five former Buffalo Bill greats that just look weird wearing a different team's jersey.