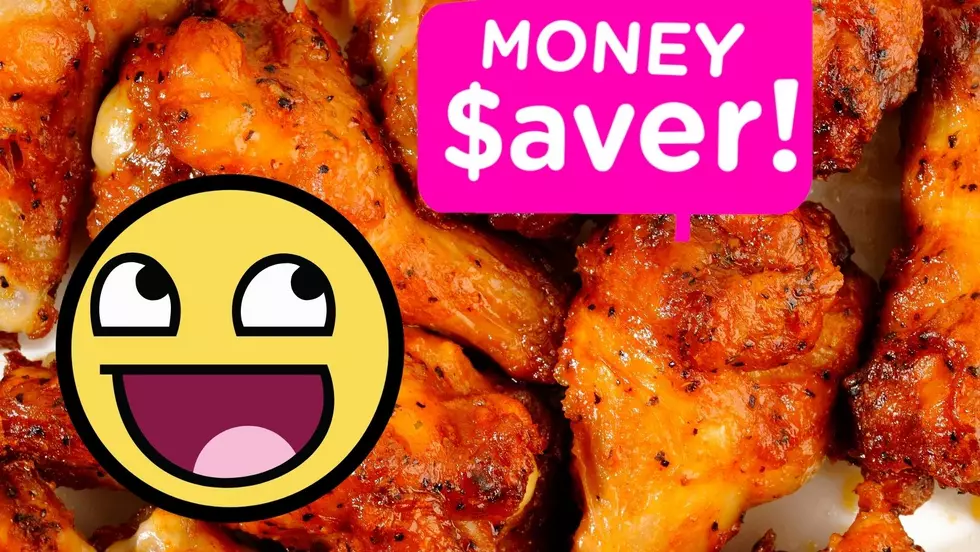 13 Restaurants With Wing Night Specials In Western New York
Photo Credit: Canva Image
Buffalo is the Chicken Wing Capital of the World, so there are tons of options for a quality wing in Buffalo, New York.
Listen to Clay & Company On 106.5 WYRK
And while a lot of these places have great wing options, you may favor the places that are the most affordable. 
Lucky for us, there are 13 excellent wing night specials in Western New York, and it's a perfect opportunity to try a new restaurant you haven't been to yet.
1. Allen St Hardware
They just started opening on Tuesday evenings and have $0.75 wings. Their wings are also shockingly good.
2. Neighbor's Pub on Kenmore Ave
3. Bloomfield's Pub
Bloomfield's Pub in Depew has 40 cent wings , all day on Thursdays.
4. Imperial Pizza
It's not a straight up wing deal, but Imperial Pizza has an awesome lunch special that is half a sub (or a slice of pizza) with 5 wings and a pint of beer for $12. 
 

 

 

View this post on Instagram

 
Griffin's in South Buffalo has $0.50 wing Wednesday. 
  6. Casale's Tavern & Motel
Casale's Tavern & Motel has 50 cent wing night specials.   
7. Belt Line Brewery
Belt Line has 20 wings and 2 beers for 25 bucks on Wednesdays. They also have some of the best hand cut fries in the city. 
8. Caputi's Sheridan Pub
Caputi's has .75 wings on Tuesday.
9. Danny's South
Danny's by the stadium does 10 cent wing nights on Monday nights.
10. Al-E-Oops
Al-E-Oops have specials for wings on Thursday! 20 wings for about $12.50.
11. Prohibition 2020
Prohibition has 45 cent wings on Wednesday.
12. Sonny Red's
Sonny reds has 45 cent wings on Wednesdays.
13. Gene's Junkyard
Gene's Junkyard in the City of Tonawanda has $0.75 wings on Wednesday nights. And…the wings are GOOD.
There are a few other deals in Western New York for wings, but these ones are the best.
Which one will you try this week?
5 Best 'Hidden Gem' Wings in Buffalo
The best best "hidden gem" spots for wings in Western New York.
9 Best Places for Wings That Tourists Don't Visit
The best non-tourist traps for chicken wings in Western New York.
7 Places For Wings In Buffalo Only Locals Go To
Locals only visit these places for wings for a reason; they're phenomenal.