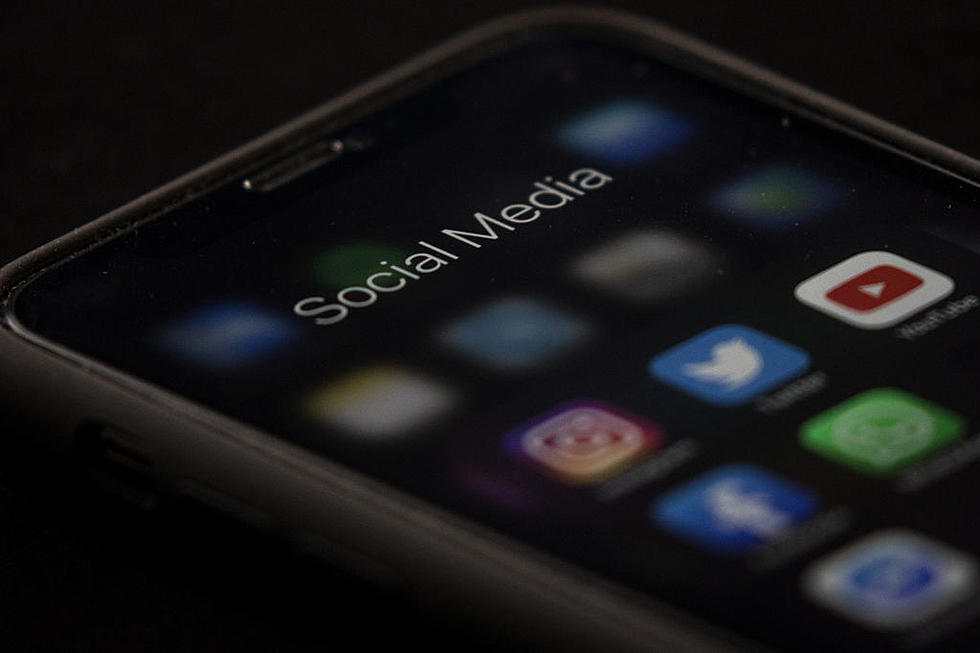 Utah Bans Social Media Use For Those Under 18, Is New York Next?
Getty Images
The use of social media has exploded all over the world in the last few years. There has been so much growth, that it is being blamed for some of the ills of society.
Things in some sectors have gotten to a point where there have been a lot of discussions lately all over the country about limiting or banning the use of some social media apps.
One state just announced a ban on the use of social media for people under the age of 18 and that is causing some to wonder if that's a thing that should happen in other places.
Who Banned Social Media
On March 23, 2023, Utah Governor Spencer Cox signed two new laws that effectively ban the use of social media apps and platforms like Twitter, TikTok, Facebook, and more for anyone under the age of 18 years old. Anyone who is under 18 now has to have the explicit permission of their parent or guardian in order to use the services.
The state of Utah also now requires that social media platforms no longer use techniques or algorithms that would potentially cause someone to become addicted to using their services.
Utah is now the first state in America to outright ban the use of social media for a part of the population.
Lots of Groups Oppose This Ban
According to a report from The Guardian, there is growing opposition to bans like this.
Several Civil liberties organizations are pushing back against this law because of the potential limit to some of the freedoms that are protected in the Bill of Rights. Additionally, many technology firms also pushing back as well due to the amount of additional personal data the platforms would need to collect in order to verify the parental / child relationships in order to give access.
Is New York Next To Ban Social Media?
If you haven't noticed by now, New York State has been on a banning spree lately.
Officials from the Empire State have banned all sorts of things over the last several years, including, but not limited to natural gas appliances, whipped cream, plastic bags, gasoline engines in cars, candles Inside pumpkins, gas-powered yard equipment like lawnmowers and leafblowers, baby walkers, tackle football, toy guns, and just about all legal guns.
Not to mention that state lawmakers are already debating if the social media platform TikToc should be banned.
So it's not too far-fetched to imagine that all social media would be next. We're going to have to wait and see if a proposal like this makes it to the New York State Legislature for debate.
5 Things New York Should Ban But Never Will
It seems like New York State is banning everything nowadays, but here are a few things that should be added to the list
5 New Laws You Should Know For 2023 In New York State
2023 comes some new laws that you need to know about.
13 Words That Should Be Banned In Buffalo, New York
We asked, you answered...after Merriam-Webster announced their 2022 Word Of The Year as "gaslighting," we wanted to know if there were any words that you believed should be banned in Buffalo, New York, and well...there's a few.