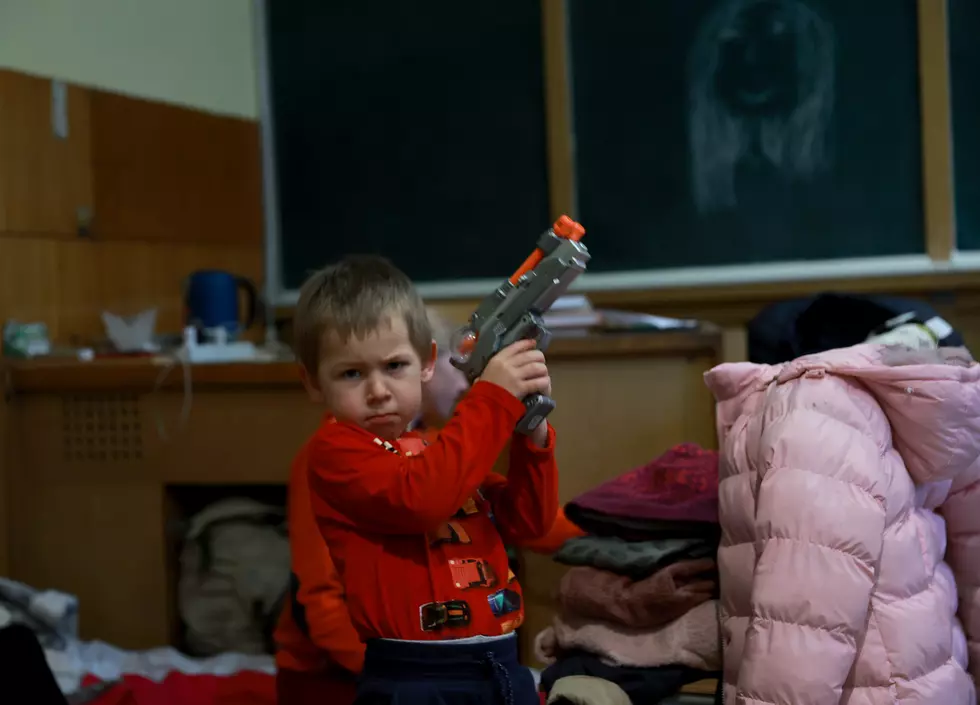 New York State Has Now Banned Certain Types Of Toy Guns
Getty Images
New York just banned certain imitation guns. Governor Kathy Hochul signed the legislation today, Tuesday, August 16, 2022. The new law requires the guns to be easily identified as toys or imitations to prevent them from being used to commit crimes. It also allows law enforcement to identify them should they be used in a threatening situation. Gov. Hochul said,
My top priority as governor is keeping New Yorkers safe, and that means cracking down on devices used to commit crime. Restricting these realistic-looking devices will ensure misleading and potentially dangerous devices are off our streets, keeping kids, law enforcement and all New Yorkers safe.
The new law is designed to strengthen laws currently on the books restricting fake weapons. The new law bans imitation weapons from being certain colors - black, blue, silver or aluminum. The toy guns must be colored white, bright red, bright orange, bright yellow, bright green, bright blue, bright pink, bright purple, or completely transparent or translucent. The new law also provides for consistency throughout the state. The new law does allow for imitation guns to be used in special circumstances like theatrical productions.
In New York, at least 63 shootings involved fake firearms. Out of those, eight resulted in deaths, according to data from the Office of the Attorney General.
State Senator Brad Hoylman said,
Improperly designed imitation guns pose an unnecessary and indefensible risk to the lives of our children. From now on, however, toy guns in New York will no longer be mistaken for real weapons. I am elated that Governor Hochul signed our bill with Assemblymember Abinanti to clarify the definition of an imitation weapon, requiring toy guns to be brightly colored or constructed entirely of transparent or translucent materials, and will protect the lives of our kids and police officers alike.
The 10 Most Stolen Vehicles In New York State
New York State Banned Marijuana Smoke In 6 New Places