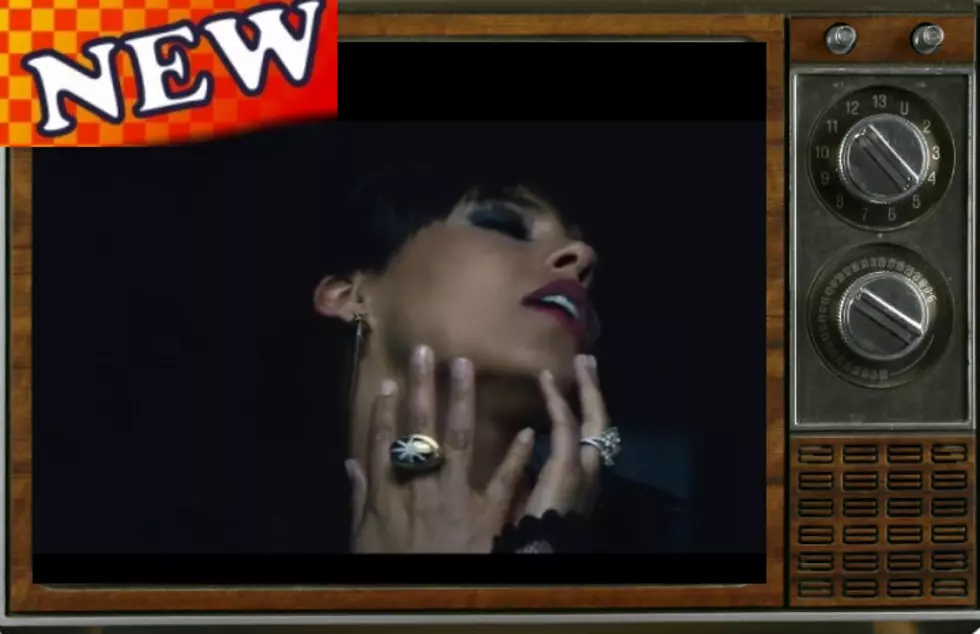 Alicia Keys "It's On Again" + More New Videos [NewTube]
Youtube
We took a brief intermission but "It's On Again" with New Music videos from Alicia Keys, Estelle & August Alsina that'll "Make her Say", "Get ya Money" "Hustler". No he ain't 50 Cent but Mack Wilds got that "Henny" that could lead to a "Comfort Inn Ending" with Jhene Aiko, or maybe I', just "Senile" like Young Money. Check out the fresh visuals on NewTube.
Alicia Keys f/ Kendrick Lamar "It's On Again"

"There's No Day off for Heroes" Alicia sets the tone for the new Spider Man movie with this inspiration track featuring King Kendrick! First, Alicia Keys took over New York City alongside Brooklyn Rapper Jay-z. Now, she is getting back into the swing of things for her single, "It's On Again". The track will appear in the movie, "The Amazing Spider Man 2" which includes Jamie Foxx. The cameo for this video also includes an appearance with "Happy", singer Pharrell.
August Alsina "Get ya Money"

When LA singer, August Alsina is not scolding 106 & Park Host Keisha Chante, he is signing autographs for fans, performing on shows, or working on future projects in the studio. Among one of his most recent projects includes a video for his single, "Get Ya Money" featuring Fabolous. The single was originally supposed to be on the Alsina's mixtape, "The Product 2", which did not include a verse from fab. Instead , Get Ya Money will appear on Alsina's debut album, Testimony which is in stores now.
Mack Wilds "Henny" Remix

Mack Wilds is rounding up the troops for his new video, "Henny". Well not literally, but he just collaborated with Busta Rhymes, Mobb Deep and French Montana for their latest cameo. Collectively, they've produced a head bopping, classic hip-hop ensemble, that makes you want to turn up the volume on your speakers. As a result Wild's hard work, his album "New York: A Love Story" was also nominated for a Grammy earlier this year.
Estelle "Make Her Say"

Estelle must be hanging out with Justin Timberlake because this year she is bringing sexy back! The London singer, is unapologetically raising eyebrows, as she brings her new single, "Make Her Say (Beat it Up)". The video which is directed by Chris Robinson challenges our ideals of how opposites can attract for the better. In a lip-biting, invigorating bravado Estelle's is letting her guard down and bringing out the freak-fest. " I wanted to make everything heavy, polarizing, and interesting. This is one of the records," said Estelle in an interview with editor and Chief Rick Florino. Her forth studio album is set to be released under her new Indie label.
Young Money "Senile"

Young Money brings "Senile" to the table following their new collaborative album, "Rise of an Empire". The single includes Nicki Minaj, Lil Wayne and Tyga. In support of the title, some of the scenes for the project were presumably all over the place, which makes it difficult to grasp the ideal concept. Lil Wayne is playing a member of a rural white family, meanwhile Nicki Minaj is heating up the playground with her new look and lethal bars, and Tyga is hanging out with America's Best Dance Crews JabbaWockeeZ for his shoot.
50 Cent "Hustler"

The 50 Cent count down continues, as we are awaiting the release of his new album, Animal Ambition. In the meantime, the Queens rapper is leaving fans with a new video entitled, "Hustler". So far we've been on a "Pilot" and we have seen the "Smoke" with Trey Songz. What is your favorite video released by 50 thus far?
Jhene Aiko 'Comfort Inn Ending"

The swagful' Jhene Aiko is back with a new video for her single, "Comfort Inn Ending". In a heart broken, and emotional ensemble the California native is bringing is literally bringing fire to the set. The single is produced by No I.D and will appear on, "Sailing Souls" which is in stores now. On a side note, Aiko and Drake recently performed at Coachella for the first time.