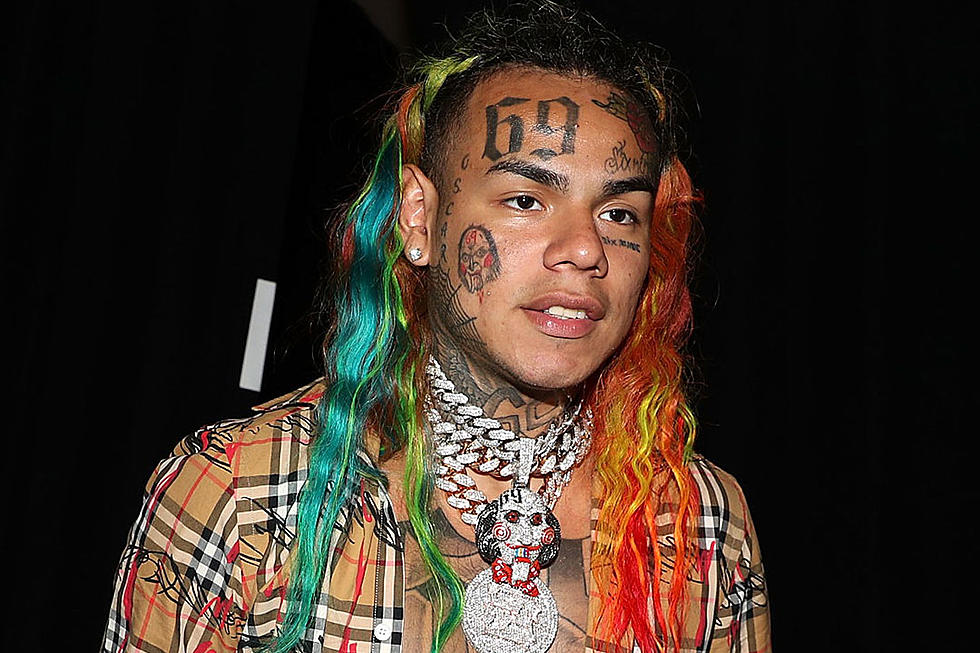 6ix9ine Witness Protection Speculations, Young Dro Sentenced in Banana Pudding Assault, DMX's Career Resurrected. Here's Your Top 3 Entertainment News Stories of the Week!
Banan Shareif Ziyadat, WireImage
There's been a lot of controversy surrounding the trial of rapper 6ix9ine. He's named several well-know music figures and gang affiliated individuals in his testimony. It was initially reported that he would undergo tattoo removal and enter into witness protection after his release but it's now being said that he will forego witness protection and plans to hire security so that he could continue pursuing music after his release.
Rapper Young Dro will be serving at least 70 days behind bars for punching and smashing a plate of banana pudding in his girlfriend's face He also cut up furniture in their Atlanta home and although she didn't want to press charges he was still booked and charged. He was formally sentenced to a year so after his release he'll serve the remainder of his sentence on probation.
Good news reported this week for Dark Man X better known as DMX! Swizz Beats announced that not only will DMX be releasing new music, but he has also signed a new deal with Def Jam! The very label he released his classic album "It's Dark and Hell is Hot" on allll the way back in 1998. Congrats to X!