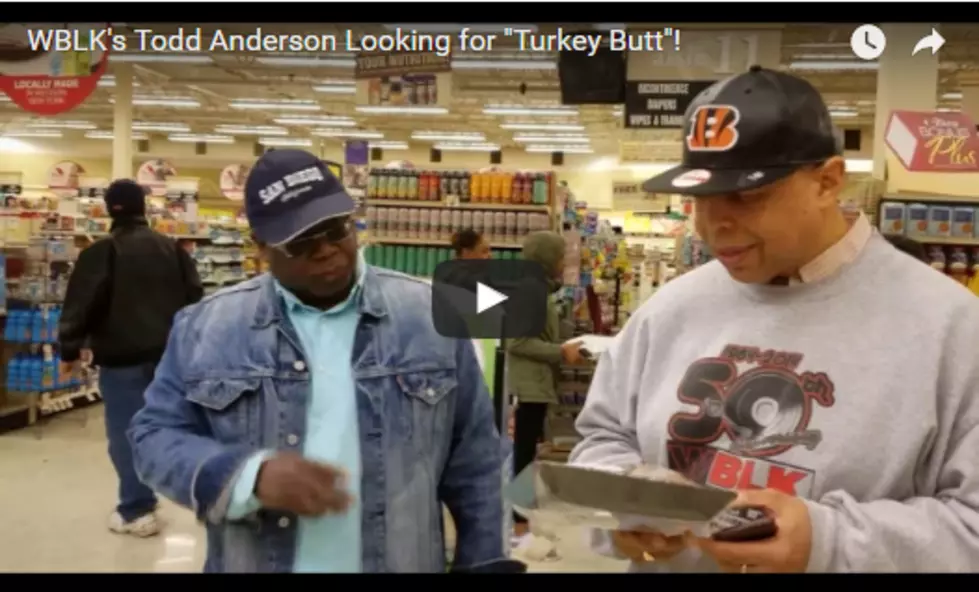 WBLK's Todd Anderson's Quest to Find 'Turkey Butt' for a Possible 'Turkey Butt Cook-Off'!
WBLK / Todd Anderson
Last Thursday (March 30) was 'National Turkey Neck Soup Day', however; upon announcing it, an avid and loyal listener ('Whistle Man') called the request line and said that he doesn't eat 'Turkey Neck', rather he prefers 'Turkey Butt'...thus began the 'Turkey Butt Saga'.
I questioned whether Turkeys actually have a 'butt' and explained that I had never heard of 'Turkey Butt'!  Well that made the WBLK Request Line @ 716-644-9393 light up with calls asking me numerous questions as if I was an alien and had never even lived!!!  LOL....
Although people were amazed that I had never heard of 'Turkey Butt' and assured me that there IS such a  thing; I could not just take their word for it and had to investigate!!!
Now if I do find 'Turkey Butt' in the video below...I'm going to need help using it! Please share any recipes you might have that use 'Turkey Butt" below...
WATCH as I searched for 'TURKEY BUTT':
PLEASE TELL ME HOW I CAN USE MY 'TURKEY BUTT' (BELOW IN THE COMMENTS SECTIONS)