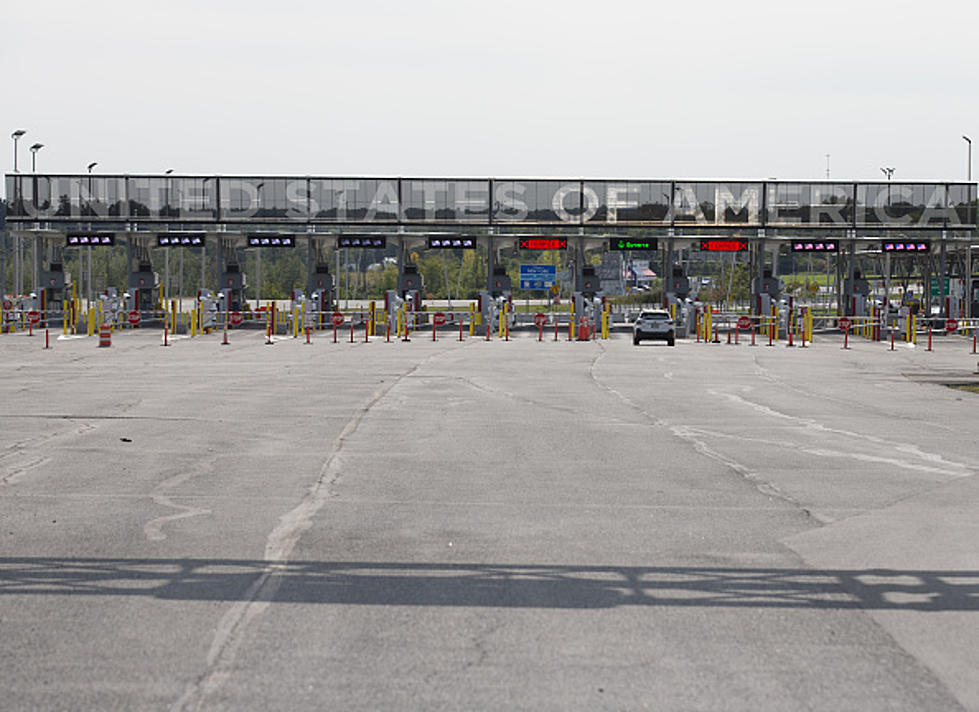 US-Canada Border Near Buffalo Opening June 22?
Bloomberg via Getty Images
For those who have not seen friends and family, or property, on either side of the border in over a year, the wait may soon be over. There is a bit of a catch.
According to multiple reports, there is a push to allow for the border between the United States and Canada near Buffalo and Niagara Falls to open for those who are fully vaccinated.
Canada's Public Safety Minister suggested that 75-percent of people must have at least one dose of the vaccine and 20-percent must be fully vaccinated. Data from Canada's coronavirus indicates that nearly 62-point-two-percent of Canadians have received at least one dose and eight-point-two-percent are fully vaccinated.
There are some people who have connections on both sides of the border and have not seen them in person in at least 15 months. I have a friend who owns some vacation property in Canada and has been so frustrated that he is paying for his property and having someone maintain it while he waits to get the chance to be there in person.
Officials on both sides are happy for the positive news but are not giving up until it actually happens.
News 10 in Rochester reported that:
During an event in Niagara County Sunday, Congressman Chris Jacobs said families who have been split due to the closure deserve a plan. The border has been closed for 15 months, with the restrictions being extended monthly. The current travel restrictions are set to expire on June 22.
We love visiting Canada and can't wait to get our kids to see some of the great things and fun places that our neighbors to the north have to offer.
Watch These 6 Former Buffalo Sabres In The Playoffs This Year
Once again the NHL playoffs are here and once again the Buffalo Sabres are on the outside looking in. The good news is that if you are a Buffalo Sabres fan, there are plenty of ex-Sabres players on playoff teams this year.
Check Out The 9 Best Patios Bars In Buffalo According To Yelp
Summer weather is here in Western New York and that means we have about 3 to 4 months to get out and enjoy it.
11 Boat, Tiki, Pontoon and Other Watercraft Rentals in Buffalo