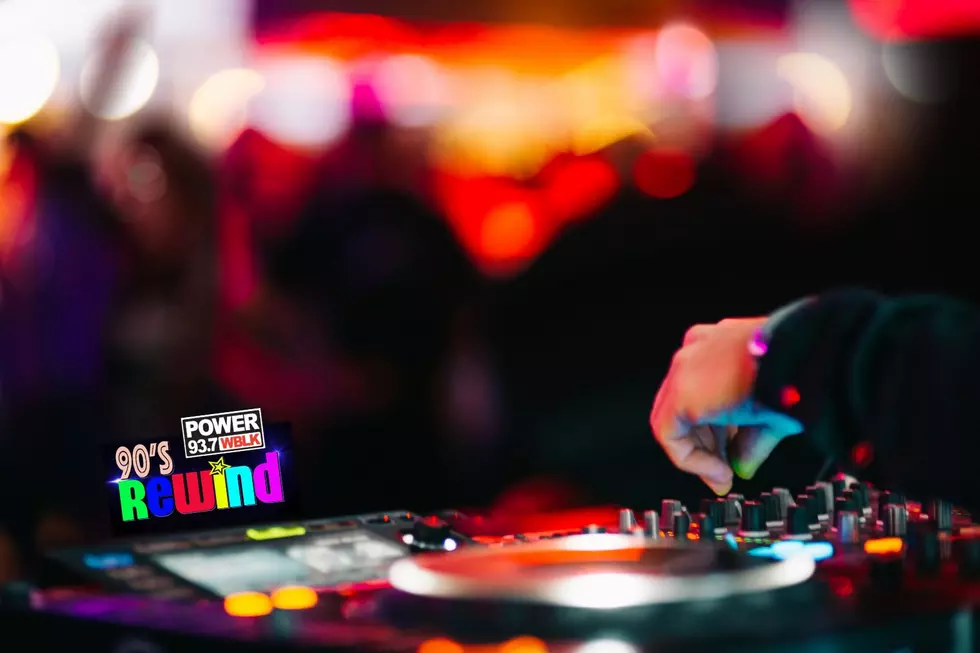 The 90s Rewind Party is Back
Canva / Marko NOVKOV
One of the hottest parties that happen in Buffalo is back and tickets are available now.
BUY TICKETS to the WBLK 90s REWIND PARTY CLICK HERE
The Power 93.7 WBLK 90's Rewind Party is back and will feature some of the best DJs that the 716 has to offer, and they'll be playing all of your favorite 90s jams in the mix live all night. be
The party is happening at inside the Marquis Ballroom inside of The Hotel Lafayette on Friday, November 4th, from 8 pm to midnight. 
This is a 21 and over party. Make sure you get your tickets now because they will not be sold at the door. You can get your advance tickets now right here or at Doris Records, located at 286 E Ferry Street in Buffalo.
The party will feature DJ Yama Mama, DJ J-Real, Da Klub Killa DJ Spin, and Buffalo's Bad Boy DJ Hassan in the Marquis Ballroom playing the best Hip Hop and R&B you've ever heard.
The Crystal Room will feature Steel Bout Money, DJ Larry Loud and the 716 Spotlight Performance with Blk Orchid, Dave Stewy, and Eskay Home.
DJ Yasmin Young will take over the vibes in the Crystal Room when the 716 Spotlight Performances end at 10p and will be playing even more 90s jams.
BUY TICKETS to the WBLK 90s REWIND PARTY CLICK HERE
The 90's Rewind Party and 716 Spotlight Perfomrance is powered by Transitowne: Your Ram Truck Headquarters and The Law Offices of William Mattar
Don't wait to get your tickets because this event will sell out.
BUY TICKETS to the WBLK 90s REWIND PARTY CLICK HERE
Best Photos From Drumwork Fest 2022
The first major Hip Hop and R&B Music Festival in Buffalo brought the city out to see Conway The Machine, Wale, Fabolous, Jeezy, and more.
WBLK Presents Benny The Butcher at the Rapids Theatre
After Dark and WBLK present Benny the Butcher with 38Spesh, Rick Hyde, and more live at The Rapids Theatre in Niagara Falls, New York. (Photo by Ed Nice Jackson / Nice Shot Media, Licensed to TownSquare Media)
8 Strip Clubs To Check Out In Buffalo and Southern Ontario
If you're looking for a place to check out the 'sights' in Western New York and Southern Ontario, here are a few options for you to try.