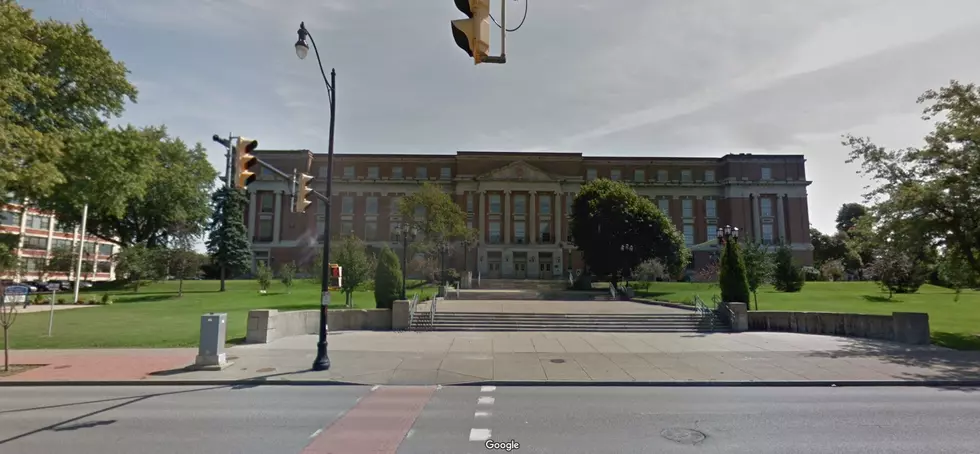 8 Notable Alumni From The Best High School in Buffalo
Google Maps Street View
Growing up in Buffalo and going to the best High School in Buffalo, you learn a lot of the history and nostalgia that come from going to such a great school.
So many amazing people went to the 270,000 sqft school on the hill in North Buffalo named after Lewis J. Bennett and quite a few people who are notable in America call Bennett High School their alma mater. I have to declare here and now that Bennett High School is the greatest school in Western New York and while I don't consider myself to be all that notable, here are 8 people who attended Bennett that are famous and otherwise well known.
Sorrell Brooke
Born in Buffalo in 1930, Sorrell is an actor that is most famously known for playing the character of Jefferson Davis "Boss" Hogg in the Dukes of Hazzard TV show that aired on CBS for 7 seasons. Brooke was Valedictorian of the 1946 class at Bennett and was fluent in French, Japanese, Spanish, Russian, and Italian. During his career, he starred in more than 70 TV Series, 30 Movies, and 10 stage plays.
Rick James
James Ambrose Johnson, Jr. attended Bennett High School before dropping out and joining the United States Navy Reserve. Not too long after his time in the Navy he became known by his stage name Rick James.
Beverly Johnson
Growing up in Buffalo and graduating from Bennett High School in 1969, Beverly Ann Johnson is a world-famous model, actress, singer, and businesswoman who has been on the cover of more than 500 different magazines and has the distinction of being the very first African American woman to grace the cover of Vogue Magazine.
Bob Lanier
Graduating from Bennett in 1966, Robert Jerry Lanier, Jr. is an 8-time NBA All-Star and member of the NBA Hall of Fame who spent 14 seasons in the National Basketball League playing for the Milwaukee Bucks and the Detroit Pistons.
Isaiah McDuffie
This Green Bay Packers star linebacker was born in Buffalo and graduated from Bennett in 2016. After attending Boston College, Isaiah was drafted by the Packers in 2021.
Rochert E Rich, Sr.
Born in Buffalo in 1913, Rich Graduated from Bennett in 1931 and later went on to found one of the largest food products corporations in the world. The Billionaire also owed 3 professional baseball teams, The Buffalo Bisons, Northwest Arkansas Naturals, and the West Virginia Black Bears, until his death in 2004.
Honorable Mention - DJ Hassan & Ed Nice
Two of the best DJs to come out of Western New York, DJ Hassan and Ed-Nice are both attended and graduated from Bennett High School in the early 90s.
Top 10 WNY Public High Schools According To US News and World Report
Check out the latest ranking of Public High Schools in WNY according to US News and World Report.
The Best High School Rivalries In Western New York
East vs West, TNT, Paw Vs Claw, here are the best High School rivalries in Western New York
Top School Districts In WNY
Here are the latest rankings of School districts in Western New York.