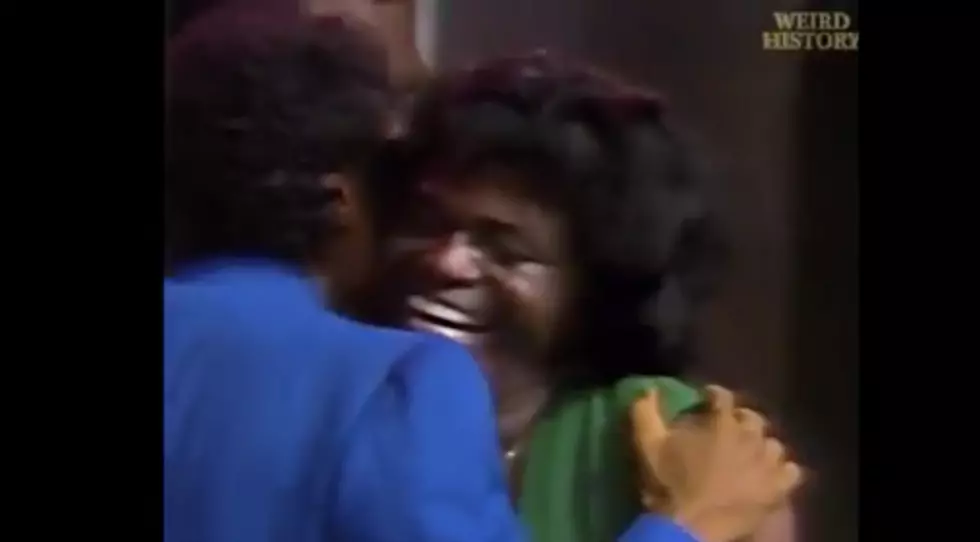 The Day James Brown, Michael Jackson, & Prince All Appeared On the Same Stage [VIDEO]
YouTube https://www.youtube.com/watch?v=k4SkZWohwpA
Here's a timely Throwback Video appropriate for today due to today being what would have been Michael Jackson's  60th Birthday.
Imagine for a moment being Blessed enough to be in the audience and in the presence of the One & Only ...James Brown.  Then, out of the blue, James Brown interrupts his performance to introduce someone who he admires and who is in the audience...and once James Brown is finished praising this audience member, he announces that it's none other than Michael Jackson.  At this point you're in Heaven, witnessing maybe the Greatest Concert Event EVER as Mike takes the Mic and proceeds to sing and then breaks out into dance doing The James Brown and the Camel-Walk.
After this unbelievable moment, you see Michael Jackson whisper something in James Brown's ear, prompting Mr. Brown to take the Mic and announces that there is another Mega-Star in the audience at his concert...PRINCE.  Now you're simply losing your mind and pinching yourself as Prince takes to the stage to join James Brown and Michael Jackson, and borrows a James Brown band member's guitar and starts playing...followed by a Mini Strip Show.
More stories you might enjoy: