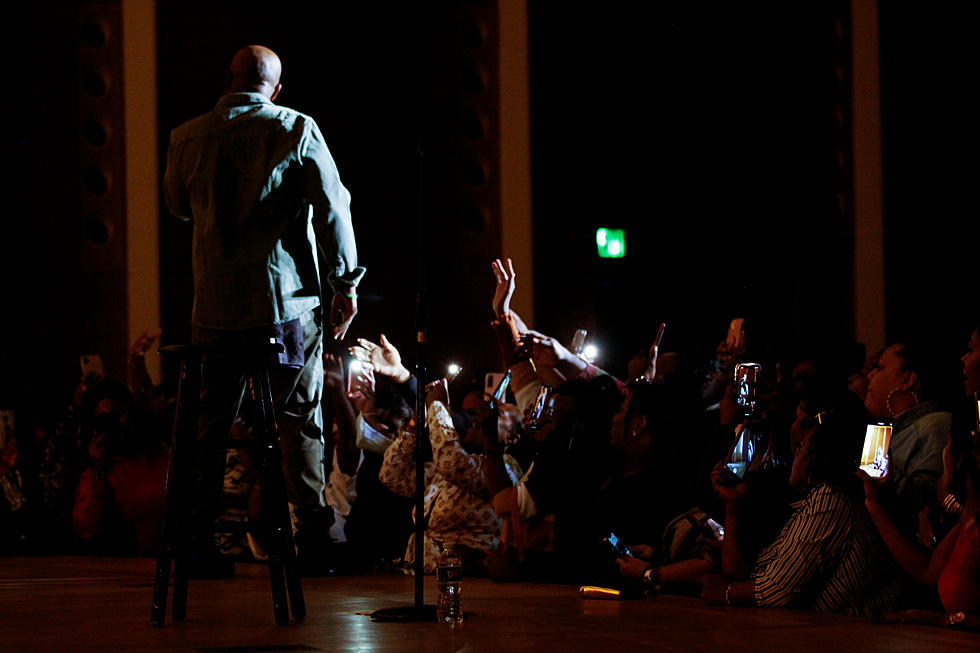 Take a Look at Photos from the Case and Donell Jones Concert
Ed Nice Jackson / Townsquare Media
Now that the COVID-19 restrictions have slowly started to open up in New York, we're starting to see more shows and concerts in town.
Over the last couple of months, there have been a few good urban music shows in Western New York. Just a few weeks ago Bobby Brown, Blackstreet, Vanilla Ice, All 4 One, and Kool Moe Dee graced the stage in Niagara Falls; Rick Ross rocked Canalside in August; and NaS rocked the house at the New York State Fair.
With clear skies and crisp air, it seemed that Thursday, September 30, 2021, was a good night for another show in Buffalo, and that was a good backdrop for the Something for the Ladies show featuring R&B greats Raheem DeVaughn, Case, and Donell Jones.
The show, which took place at Kleinhans Music Hall on Buffalo's west side was put on by Ben Cook Productions and was hosted by Buffalo-born comedienne Reema Reem and DJ Spin.
DJ Spin and Reema Reem kept the crowd occupied with some jokes and classic hip-hip and R&B tracks as the hosts and opening acts. After a delay, the show got underway around 9 p.m.
Unfortunately, due to circumstances beyond the control of the show promoters, Raheem DeVaughn wasn't able to make it to Buffalo, but that did not stop Case and Donell Jones from sending the ladies in the house into a frenzy.
I stayed for both performances and I can say confidently that both artists were able to flex their vocal abilities.
Something for the Ladies featuring Case and Donell Jones
9 Unique Date Ideas in Buffalo
6 Must-Try Spots in Buffalo for the Perfect Wings on Game Day
Hip Hop & Harmony Show