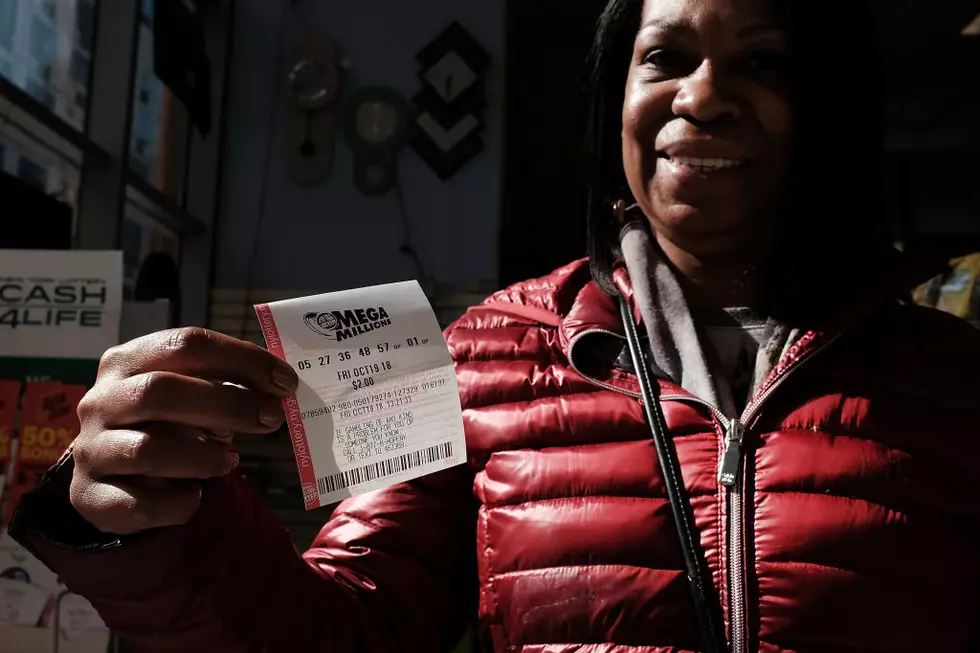 The 8th Largest Jackpot in History Is This Friday January 8
Getty Images
How superstitious are you? if your the kind of person that pays attention to things like, numbers in the headline of a story then, you may want to consider taking a shot at the Mega-Millions Lottery Jackpot, if not for that reason, then maybe because, like all of us you can use a few million dollars.
According to WIVB, this Friday's Mega-Millions Jackpot has boosted to $510M, which is the 8th largest in history. The lottery says that the drawing has an estimated cash-out value of over $350 million.
Credit: WIVB, if you are looking to try to cash in on the fun, the Mega Millions game is $2 dollars per game to play. Players must select five lucky numbers from 1 to 70 and then another number from 1 to 25 which is the power ball, if all those numbers match, then you are a winner, find me, and get my wish list!.
According to WIVB, tickets can be purchased right up until 10:45 pm, if you are the lucky winner you will have up until one year to claim your prize. I often forget to get to play the lottery, probably because, really, the odds of actually cashing in on this Friday's jackpot is 1-in over 300.6 million, and I don't want to be negative but, there are a lot more things that are more likely to happen. So with that said, I'm playing.
Enter your number to get our free mobile app
If you are going to take a shot at it good luck.
KEEP READING: See the richest person in every state