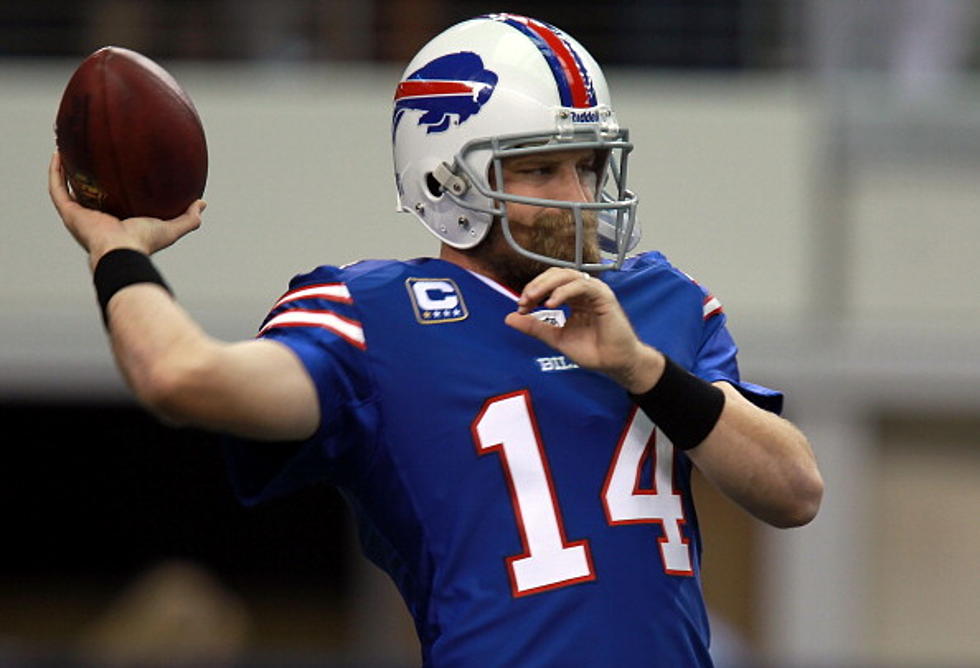 Ryan Fitzpatrick's Favorite Place For Wings In Buffalo Will Shock You
Getty Images
In Western New York, you can go almost anywhere to get wings. They're all over Buffalo and the surrounding suburbs.
There are the standard favorites for wings in Western New York. Many say Bar-Bill. Others say Duffs. You also have great places like Gabriel's Gate, Nine-Eleven Tavern, Kelly's Korner, Mammoser's, Wingnutz, etc. but I think everyone has that one place that they love for wings, that isn't on anyone else's radar.
Former Buffalo Bills quarterback Ryan Fitzpatrick was a guest on the Pardon My Take podcast last week and he talked about his career and talked glowingly about his days in Buffalo, which spanned from 2009-2012.
When the topic of wings came up, Fitzpatrick's mentioned that the one place he always went to with his lineman was Dandelions.
"Dandelions is the one for wings I went to with the lineman all the time," said Fitzpatrick.
Dandelions is located on N. Forest Road in Williamsville and aren't exactly the restaurant you think of when it comes to wings.
It's a great spot for Italian food and drinks, but they do serve wings and I can back up Fitz's claim because I grew up in North Amherst and my mom and dad often went to Dandelions for food.
I know Fitz also loves Mulberry, which is an Italian restaurant in Lackawanna, but they also have wings, which are great.
Dandelions is kind of tucked away along N. Forest Road, but Fitzpatrick made it a point to bring them up when it comes to wings. That's pretty cool.
The Top 40 Pizza Places in Western New York
The best pizza spots in Buffalo!
The Top 40 Pizza Places in Western New York
The best pizza spots in Buffalo!
28 Songs To Play For When You Break a Table
These are the best 28 songs to play when you see someone preparing to take the leap of faith.
LOOK: Things from the year you were born that don't exist anymore
The iconic (and at times silly) toys, technologies, and electronics have been usurped since their grand entrance, either by advances in technology or breakthroughs in common sense.
See how many things on this list
trigger childhood memories—and which ones were here and gone so fast you missed them entirely.
LOOK: 50 famous memes and what they mean
With the infinite number of memes scattered across the internet, it's hard to keep track. Just when you've grasped the meaning of one hilarious meme, it has already become old news and replaced by something equally as enigmatic. Online forums like Tumblr, Twitter, 4chan, and Reddit are responsible for a majority of meme infections, and with the constant posting and sharing, finding the source of an original meme is easier said than done. Stacker hunted through internet resources, pop culture publications, and databases like
Know Your Meme
to find 50 different memes and what they mean. While the almost self-replicating nature of these vague symbols can get exhausting, memes in their essence can also bring people closer together—as long as they have internet access.
Here are 50 of your favorite retail chains that no longer exist.
The 100 Best Places to Live on the East Coast
The 100 Best Places to Live in the Midwest