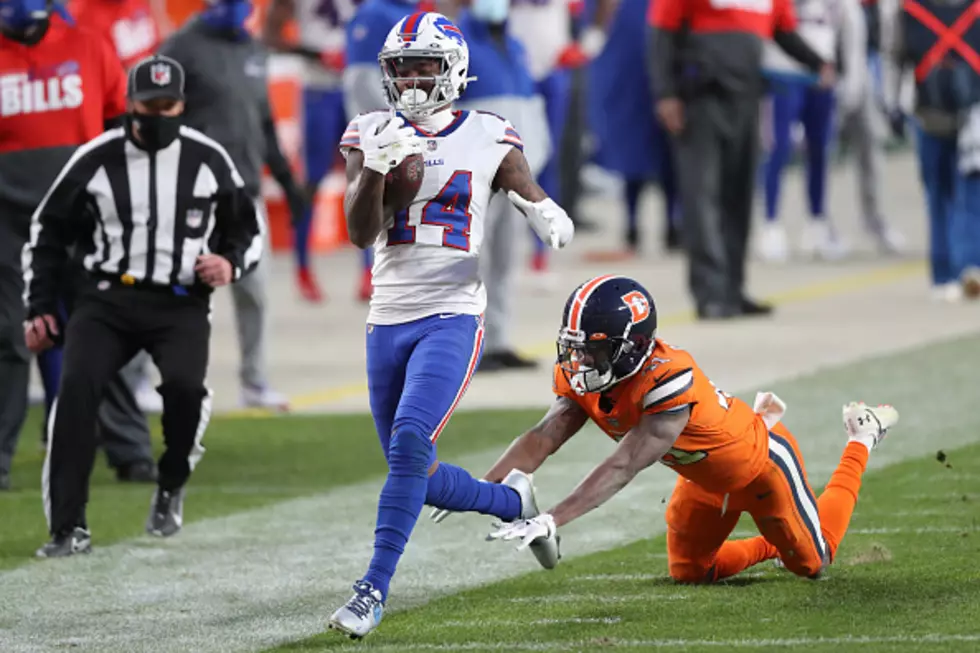 Report: Stefon Diggs' Car Found Abandoned
Getty Images
There is a report that was posted early Friday morning that indicates a car owned by Buffalo Bills wide receiver Stefon Diggs was found abandoned in Miami.
..law enforcement officials tell us they responded to a call of an abandoned vehicle sitting in dirt just feet from train tracks near the Miami Airport Station in Florida at around 5 AM on Sunday.

According to officials, the car -- a silver Mercedes-Benz G-Class SUV with Maryland license plates -- was registered to Diggs.
Diggs had an incredible season with the Buffalo Bills last year and has become one of the most popular players on the roster. Fans all over the Buffalo and Western New York area even posted campaign signs on their front lawn that promoted "Allen-Diggs 2020." The chemistry between Josh Allen and Stefon Diggs is one we have not seen in Buffalo since Jim Kelly and Andre Reed!
Hopefully we can have a full house this year at Highmark Stadium to witness the combination in person! There has been some debate about whether or not to allow only fans who have been vaccinated in to the stadium. While we wait, the draft and the off season certainly have fans excited for the return of football to Orchard Park this year!
The Winningest Head Coaches In Buffalo Bills History
Restaurants Buffalonians Flock To When The Weather Gets Warm
Increasing temperatures mean these local favorites here in Western New York are busy!
Toronto Vs. Buffalo - $1 Million Homes