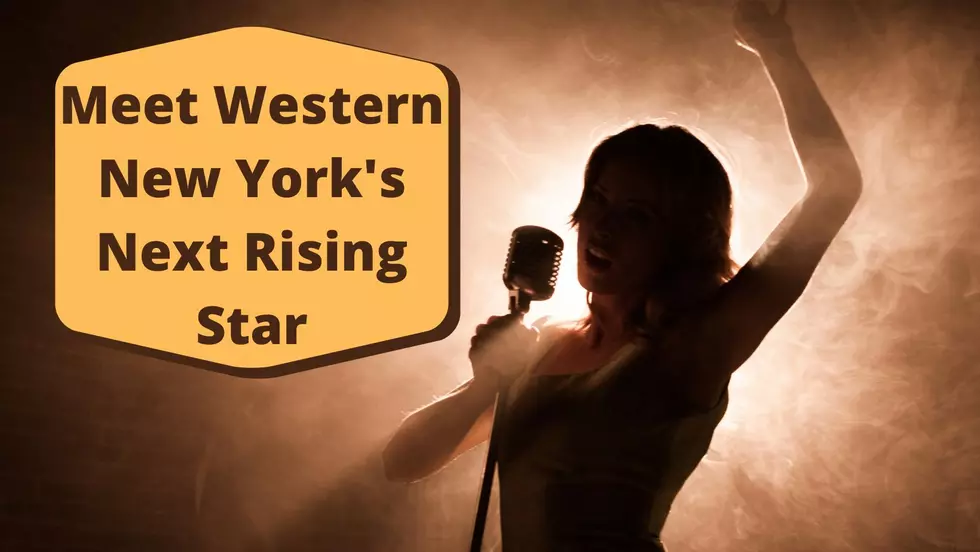 Western New York Has Found Its Next Rising Star
Photo Credit: Canva Image
For the first time in five years, the Amherst Youth & Recreation Department held their annual Amherst Teen Idol competition once again, where they highlight the local talent in Western New York.
The contest originally started in the early 2000s, and its been known to give a platform for rising stars in Western New York, like Liz Osborn, from Osborn & Nash, and Cami Clune, who competed on NBC's "The Voice."
Listen To Clay And Company, Every Weekday Morning on106.5 WYRK
Cami Clune, an Amherst native, won the 2015 Amherst Teen Idol competition before competing on season 19 of "The Voice" and reached the semifinals.
Those who place in the top percentile for Amherst Teen Idol tend to find themselves on the big stage later on in life, whether it be The Voice, WYRK Toyota Taste of Country, Broadway…you name it. 
This year, there were 9 talented singers that competed in the finalist round for Amherst Teen Idol, but only one person walked away with the title.
The 2022 winner for Amherst Teen Idol is…Macy Gabel! 
Gabel is only 14 years old, yet she showed off her range in the song she selected, which was "Say The Word" by the Mad Ones, and you can hear part of her performance below. 
After the performance, Gabel said, "I was definitely a little nervous, but I worked hard on that song…I felt good about it."
Gabel may have won Amherst Teen Idol, but she has big aspirations in the years ahead.
"I've been wanting to sing since forever," she said. "I don't really know what else I would do with my life. I want to be a singer when I grow up, and that's my goal."
Eventually, Gabel plans to audition for The Voice, like 2015 Idol winner, Cami Clune. 
"After that, I want to move to New York City, go to college there and audition for Broadway shows," Gabel said.
With her first place trophy, Gabel was also awarded a $200 Amazon gift card. 
The runner-up for this year's competition was Sophia Bastian with her performance of Adele's "Skyfall." She received a second place trophy and a $150 gift card for Amazon.
Amherst Teen Idol hopes to return next year! If you know someone who may be interested, please refer them to the contest information here. 
EXTRA: Exclusive WYRK Interview With NBC The Voice Winners Girl Named Tom 
Famous Singers from The Voice, Then + Now
Ten years (and counting) made a huge difference for many of the most popular singers and stars of
The Voice
.
Blake Shelton
looks noticeably different, but so do some of country music's most memorable performers.
Winners like
Cassadee Pope
and
Danielle Bradbery
wore baby faces when they auditioned during their respective seasons. The same can be said for
Morgan Wallen
, a forgotten castmember from the show who's transformed more than anyone else on this list of
The Voice
stars then and now.
10 Actors Who Had Surprising Careers Before Hollywood
The Best Country Singer From Every State
Some states, like Oklahoma and Texas, are loaded with famous country singers. Others, like Nevada and Maine, are still looking for a real breakthrough artist. See the best and most successful country music artist from all 50 states, starting with
Hank Williams
and Alabama.