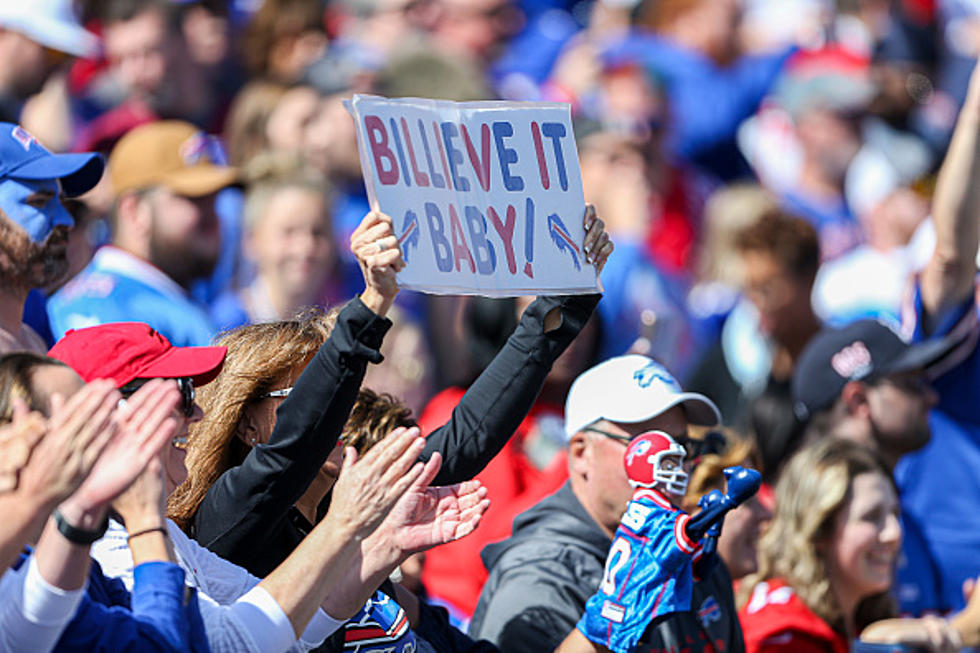 Is There No One The Bills Mafia Won't Help?
Getty Images
Josh Allen won a hoodie from his high school a couple of weeks ago. Bills Mafia saw the photo of Josh Allen wearing his high school hoodie. Bills Mafia calls for said hoodie to be sold by the high school. School sells 100,000 worth of that hoodie within a week.
The above story is a true story and the student-athlete at Firebaugh High School are the big benefactor.
A couple of weeks ago, the Buffalo Bills social media Tweeted out a photo of Josh Allen entering the stadium. He happened to be wearing a grey hoodie featuring his High School mascot. Bills Mafia saw the photo and simply asked the question, "How Can I Get One?"
The school was actually sold-out of the hoodie since it was an older design, but they were able to work with a Buffalo company and re-order them and in the end, the student-athletes of Firebaugh High School will have 100k in their coffers. `
The school ended up selling 4600 hoodies most of them to people living in Western New York in just one week which brought in around 90k dollars. Josh Allen donated the extra 10k to make the total a cool 100k for the student-athletes.
The Bills are currently the best team in the NFL and are one of the favored teams to win the Superbowl this year.
Up next for the Bills will be another primetime game as they are back on the road this Monday Night in Nashville to take on the Tennessee Titans. The Bills are 4-1 on the season and currently, the offense is ranked #1 in points scored while the defense is ranked #1 in the least amount of points given up.
Amazing Photos From Bills Big Win Over KC
Check out some highlights from the Bills' big win over the KC Chiefs.
Bills/Texans Photo Recap
Take a look back at the Buffalo Bills 40-0 win over the Houston Texans
Photo Recap Of The Bills/Washington Game
Take a look at some of the highlights from the Bills' 43-21 win over Washington.