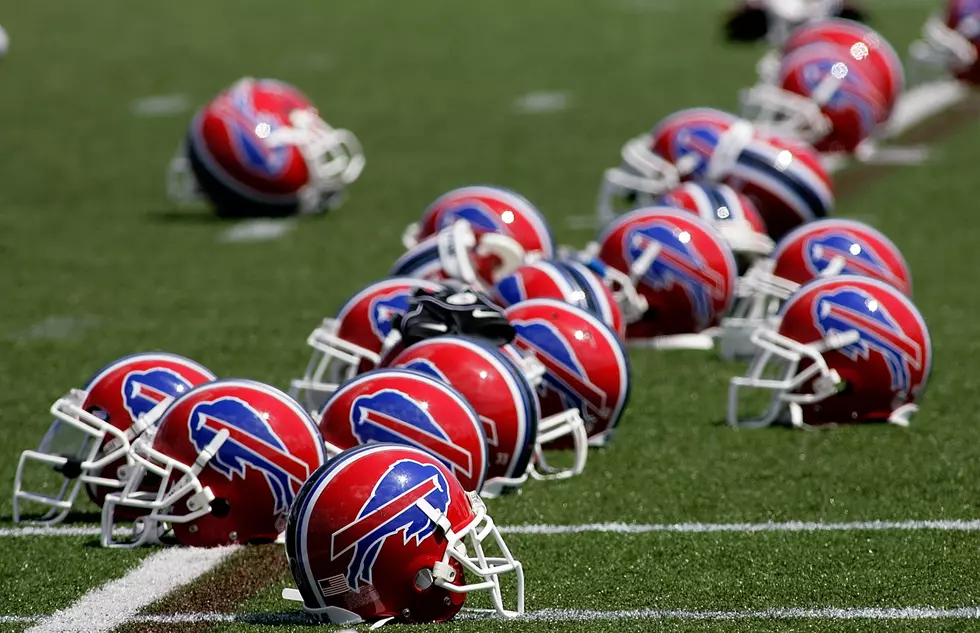 Here's What Buffalo Bills Fans Should Know As Training Camp Starts
Getty Images
August is almost here which means football is in the air, it has been a while since some of the Buffalo Bills fans have had a chance to see the team live. There have been some additions to the team that many people here in Western New York are excited to see before the season gets on the way. Well, the time has come for you to get a first look. The Buffalo Bills open practice is this Saturday and according to WGRZ.com, there are some things you should know before you head out to Highmark Stadium.
Tickets are still available to the practices, but you must get them online before you just show up at the stadium. Yes, the tickets are free, and they are general admission tickets. You can reserve up to 10 tickets and the practices are from 10 am to 12 noon. The gates will open up at 9 am. The parking lots are free and they will be open starting at 8 am. This is always an exciting time of the year, especially for football fans.
Another thing to note is if you are unvaccinated, you will need to wear a mask. They are also following the clear bag policy, like normal Bills games, and another great thing is, with tickets being general admission, the lower level of the stadium will be open, so fans and sit wherever they like. I'm excited to see the Bills in training camp myself, simply because, it has been a long time since I have seen any live football.
Bills Mafia Want To Host A Super Bowl
The NFL announced that they will open a bidding process to host the NFL Draft, NFL Combine, and the Super Bowl. Overwhelmingly, Bills Fans want to host a Super Bowl.
8 Awesome Amazon Finds For The Bills Fan's Garden
When people enter your yard, they should know they're entering Bills Country.
Here's 8 awesome Bills themed items to score for your garden this season.