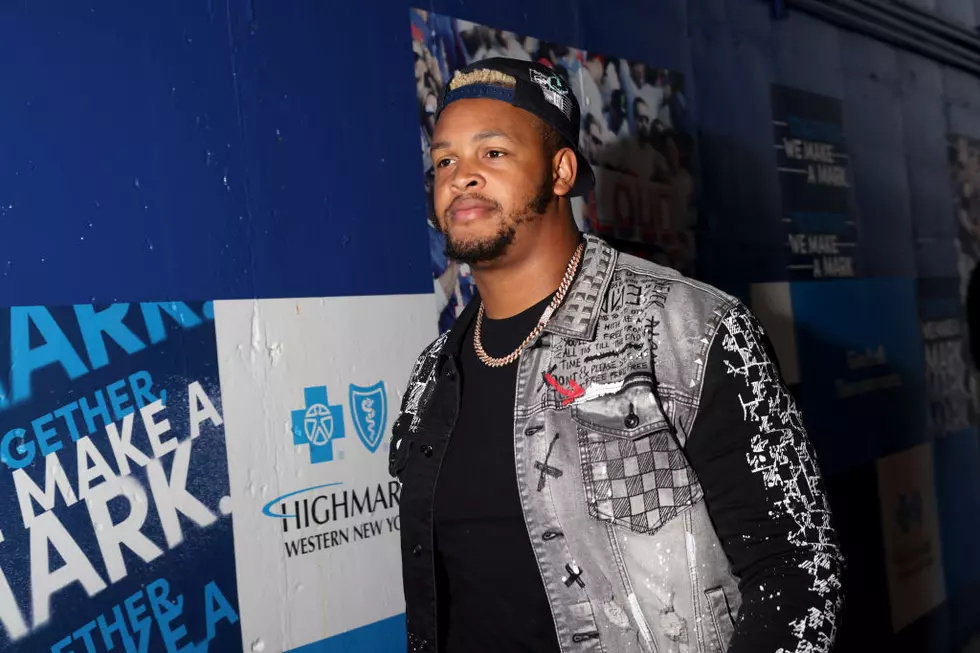 Dion Dawkins On Buffalo: "We're In This Together"
Getty Images
Just about everyone in Buffalo has been struggling with how to deal with the pain and anguish we've felt since a racist domestic terrorist came into our city and took away ten lives.
I don't know about you, but it's been really hard for me, and I'm not the only one in Buffalo who has been struggling with these feelings.
Dion Dawkins, the starting Offense Tackle for the Buffalo Bills, wrote an article in The Players Tribune about his thoughts and feelings regarding the Mass Shooting that occurred in Buffalo on Saturday, May 14, 2022, where 10 people were killed, and another 3 were left with serious injuries.
I needed a few weeks before I could do this. I hope you all understand. It was just too raw at first. Too sad, too much to process in real time. I'd be lying if I tried to sit here and tell you guys that I wasn't shook by what happened. That I just powered through and stayed tough. I didn't. From the moment I learned about the horrible tragedy that took place over on the East Side, I was completely devastated. I was absolutely torn up inside. And I know I wasn't alone in feeling that way.
-Dion Dawkins in The Players Tribune
Please give this article a read, Dion feels exactly how many of us feel.
Thank you Mr. Dawkins for coming to Buffalo and falling in love with our City just as we have.
We are all Buffalo!
At Least 10 People Dead, Mass Shooting At Tops On Jefferson In Buffalo
Ryan Fitzpatrick, Through The Years
FitzMagic has been felt throughout the NFL for 17 years
The Ultimate 2022 Buffalo Summer Camp Guide
Summer is here, but what exactly are the kiddos going to do for the next 3 months... Here are a few ideas