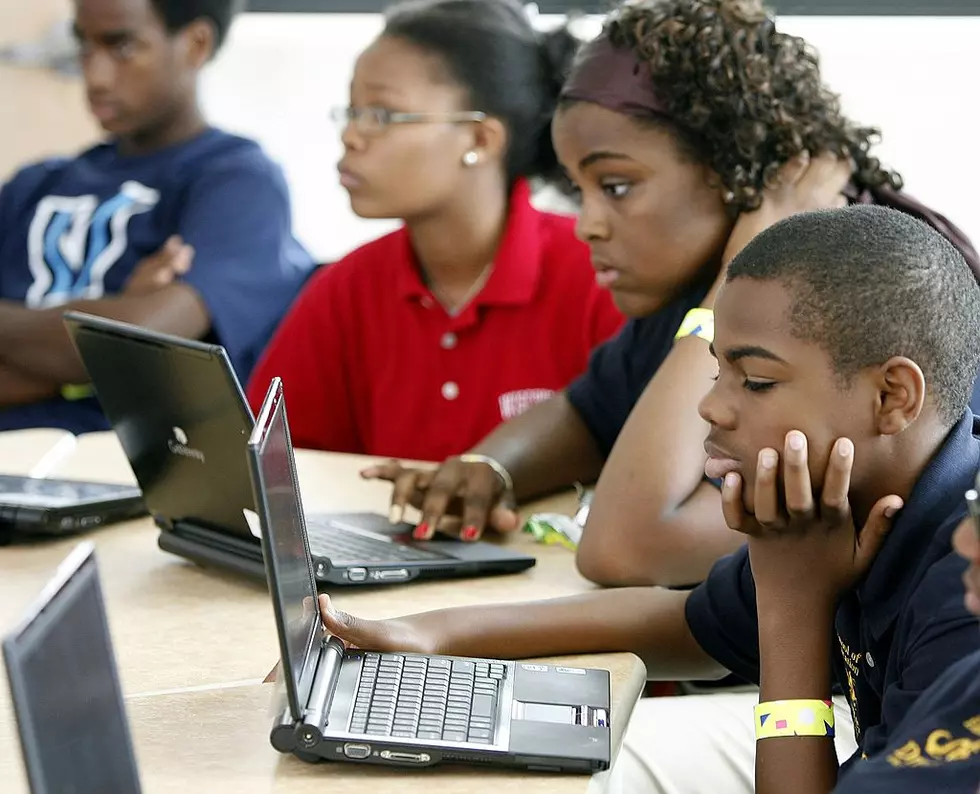 Buffalo Schools Decides To Still Play It Safe, 6 Foot Rule In Effect
Getty Images
The Buffalo Public Schools have been in the spotlight as of late. There are many parents that really would like to see schools back to full capacity. The reasons why parents would like to see schools fully open have been expressed many times by people in the community. In order for Buffalo Public schools to open there are several things that have to happen, but the main reason is keeping 6 feet of social distance.
The Buffalo Public Schools say they are staying with the 6-feet of social distancing instead of the new 3 feet, which is recommended by the CDC. Although it is still recommended that 6 feet of space should still be used in lobbies, and students should still keep that same distance when masks can't be worn, like when lunch is being eaten.
Today the Centers for Disease Control and Prevention announced updated guidance to reduce the required physical distance rule from 6-feet to 3-feet in schools and classrooms. In speaking with the ECDOH, our medical director, the board, and staff. BPS will be strictly adhering to wearing a facial mask at all times, 6 feet of social distancing in our school buildings, and retaining any barriers that are already in place until further notice.
said, Dr. Kriner Cash according to WIVB
I think that the safety of students and staff members is more important than rushing to get the buildings back to full capacity. As a parent of school children myself, I understand the frustration of the people, I guess we just have to stay patient.
READ ON: See the States Where People Live the Longest
Read on to learn the average life expectancy in each state.