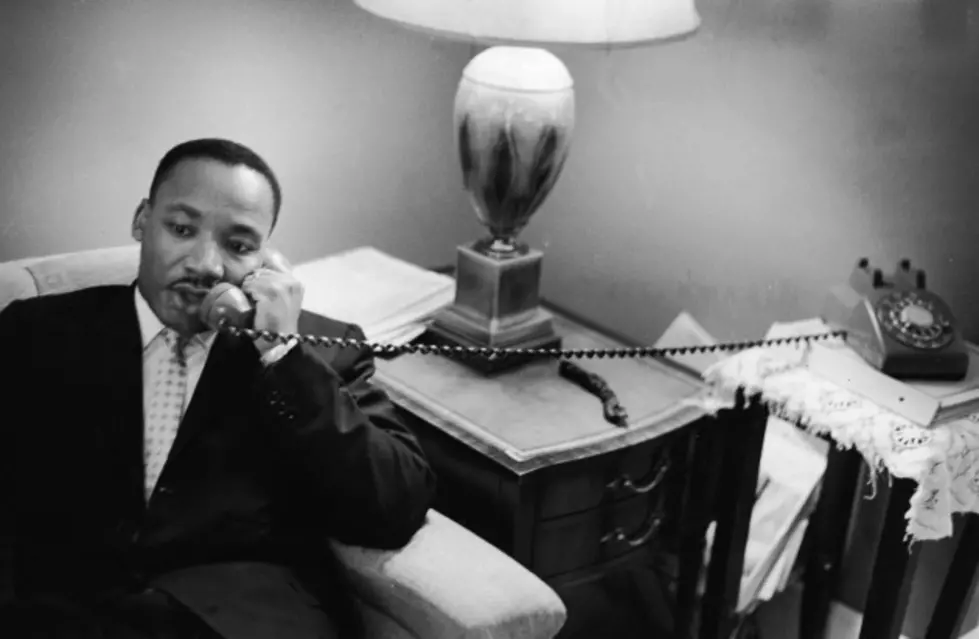 5 Things Dr. Martin Luther King Jr Would Be Ashamed Of
1) BLACK REALITY TV SHOWS
Whenever you turn on reality TV whether it's 'Housewives of Atlanta', 'Flavor Of Love, 'Love And Hip Hop', or 'Strange Love' you will see the display of the lowest common form of Black America.  Fighting, promiscuity or just plain old acting a fool. These shows are filled with negative stereotypes but there's no shortage of people signing up to be on these shows.  MLK would definitely shake his head at these shows.
Before I say why MLK would be ashamed let me state this, I LOVE HIP HOP but I hate what Rap music has become.  Just like the reality TV shows I discussed earlier they have taken the lowest common form of Black America and packaged it on a CD and put it on the shelf.  Not every black man in America sells or uses drugs. Not all black women are booty-calls, who love to drop it low for the camera.  This seems to be the only type of music that makes it to the main stream.  No one else can be faulted for this except for the consumers and producers of Hip Hop music. Martin Luther King Jr. would definitely be ashamed of this.
3) MARTIN LUTHER KING JR BLVD/DR/RD
Most of the places you go in the country where there is a Martin Luther King Jr. Expresswa, R d, or Blvd, the living conditions are terrible.  Most are filled with drugs and crime. You would think residents of these areas would do better to re-enforce the dream that this man stood for, Nope if your on any road named after Martin Luther King Jr. you should most likely lock your doors.
4) PEDOPHILES IN THE CHURCH
This should go without saying,. Most people in any religion do not support pedophilia, now the disturbing trend has made its way into the black church.  For Example Bishop Eddie Long, I'm sure Martin Luther King Jr. would be disgusted by this.
For a man whose goal was for us to be FREE why are 80% of the prison population made up of black men?  That is so backwards, our ancestors went to war for black men to be free and still to this day many of us aren't. I'm sure Martin as well as the rest of  our ancestors would really question whether what they went through was worth it, because their great grand children still won't be free because they decided to rob, murder, and sell drugs to someone who looks just like them.
Salute to Martin Luther King Jr but the dream has definitely not been fulfilled. I think it is time for a lot of US to WAKE UP ! from the present day NIGHTMARE.
If Martin Luther King Jr. was alive today I really think this is what he would say ! *Explicit*