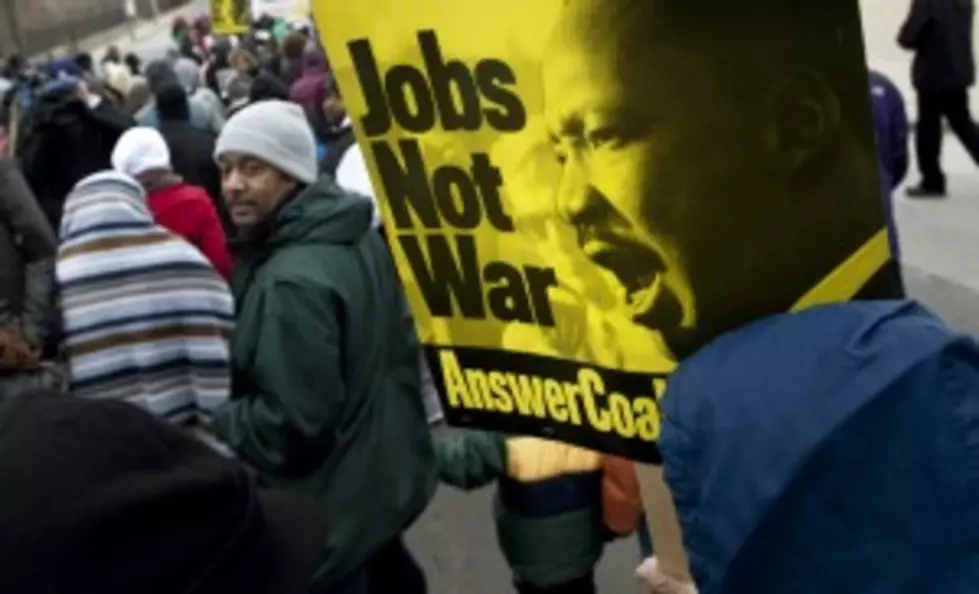 Are We Less Or More Violent Since the Assassination of Dr. King?
Getty Images
Another year has passed and we celebrate the life and legacy of a great man. Dr. King stood for non-violence and equality of all people.
As we look back on the life of Dr. King, how much have things changed in America as it relates to violence and equality? Of course the big topic of discussion in the African American community is the 'Black Lives Matter' movement.
When you take a deeper look into violence in America, this country is the military arm of the three headed monster. There is so much violence in our communities, television, and entertainment. Although we constantly say "stop the violence", our military forces get a pass as if war and occupation is not violence. When our society is constantly bombarded with violence from the media, movies, evening news etc., it plants the subconscious seeds of violence in our society and people.