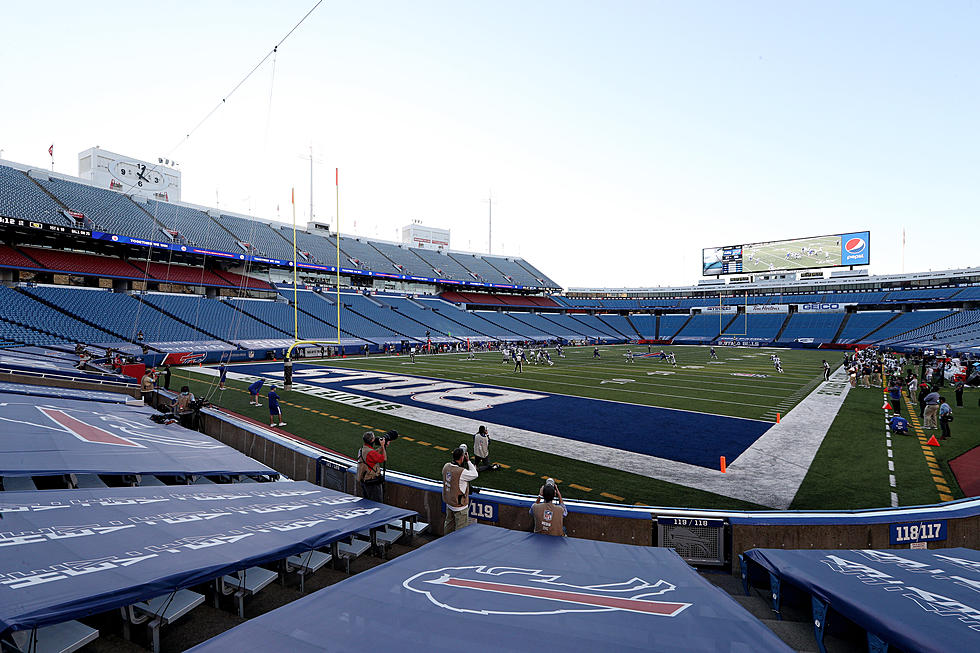 You May Have To Be Vaccinated To See A Live Bills Home Game
Getty Images
It's funny but not surprising how we are not even into June yet and Buffalo Bills season tickets are sold out. Now, Bills fans are looking to get individual tickets, but there are still some questions and concerns about the number of fans that will be allowed in the stands. We all know that the Bills fans are ready to fill the stadium every game.
According to WIVB, Governor Andrew Cuomo has not yet announced what the stadium capacity will be, but he did say that it will likely depend on the COVID-19 vaccine. Erie County Executive Mark Poloncarz, talk about attendance last month and stated that anyone who would like to enter Highmark Stadium will have to be vaccinated.
Right now, the Buffalo Bills organization is waiting for the official regulations from the state and county health departments, and that's why they are continuing to sell tickets without knowing how many fans can attend and whether those fans must have their vaccine. The Buffalo Bills organization will not charge fans for tickets purchased if they are not allowed to attend the game due to capacity or vaccination restrictions.
Here Are A Few Other Stadiums That Will Have Full Capacity
Heinz Stadium in Pittsburg will have all of their seats filled, MetLife Stadium in New Jersey will have all of their seats filled for the Jets and Giants football games. I think that as long as people are vaccinated, this should not be a problem to get all of the Bills Mafia in the stadium.
Every Pick Made By Buffalo Bills GM Brandon Beane
The Winningest Head Coaches In Buffalo Bills History
"
"