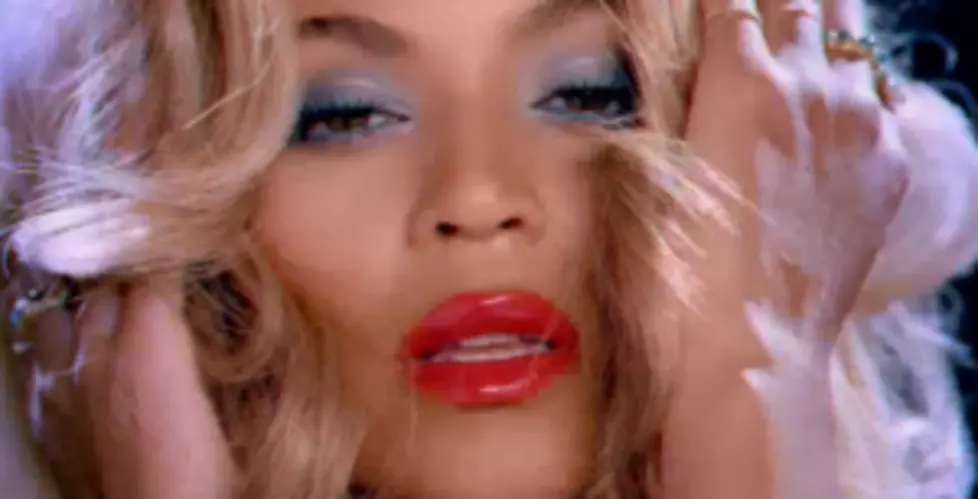 YONCÉ Shows Up And Shows Out On New Surprise Album — Lady K's Review
Photo Credit: Beyonce *Screenshot*
2013 has been a HUGE year for music. The infamous return of JT a.k.a. Justin Timberlake, the release some of the biggest rap artists' albums (Jay Z, Eminem, Yeezy, Big Sean, Pusha T, Kendrick, Drake, J Cole, etc.), Ariana Grande's debut as a non-Nickelodeon superstar, TGT (Tank, Ginuwine, Tyrese) "exploding" onto the scene...and so much more. Just when you thought the year in music was through, like no other musical excitement was on it's way...Beyoncé saves the day.
The Queen Bey pulled a fast one on the world and decided to release a surprise super-album at midnight on Friday the 13th. Sneaky B! The album has 14 tracks and is accompanied by 17 music videos!
She enlisted the help of some of the biggest names in music and modeling to really give the Bey Hive a treat. Of course, hubby Hov was by her side for some cameos, and we also catch a glimpse of others like Chanel Iman, Drake, Pharrell, Solange, Kelly, Michelle, Tina Knowles, and Buffalo's own Jessica White (just to name a few).
I am a huge supporter of Beyoncé's and I have been since the beginning, so I was itching to get home from work to download her self-titled album. My review of Bey's last release, 4, can be seen HERE. But for now, let's get into the artistry that is....YONCÉ.
Pretty Hurts -- A beautiful beginning to a courageous album. This song is very real and the visual will touch a lot of people.
♪ ♫ Perfection is a disease of a nation♪ ♫ 
Haunted -- She's bold for the lyrics on this one. But hey, when you're a Queen, it comes with the territory ;)
♪ ♫ I don't trust these record labels, I'm tourin'♪ ♫
Drunk In Love (ft. Jay Z) -- Bey lets loose for this one and TURNS UP! She's got this look in her eyes that tells you she ain't playin' around. This is her man, and this is her game. #Kudos
♪ ♫If you scared, call that reverend♪ ♫ 
Blow -- Throwback fun. This song is a feel-good for the ladies to inform the fellas on....solving the riddle.
♪ ♫This for all my grown women out there♪ ♫
No Angel -- I like the hometown, dirty South feel of this visual. It's obvious Bey is never forgetting where she came from and the town she reps. I want those rides. #TooFly
♪ ♫You're no angel either, baby♪ ♫
YONCÉ -- LOVE the video on this snippet. She's Baddie Bey for a reason!
♪ ♫I sneezed on the beat and the beat got sicka, YONCÉ all on his mouth like liquor♪ ♫ 
Partition --  ♪ ♫ Driver roll up the partition please. I don't need you seein' YONCÉ on her knees♪ ♫  #ThatIsAll
Jealous -- Whether this is directly related to her personal life with Hov or not, this song speaks volumes. It's the video that adds so much depth to the lyrics. Especially in the last 30 seconds.
♪ ♫Hey Mr. B Boy you been hangin out at night. Tonight, I'm stayin' out till tomorrow♪ ♫ 
Rocket -- Real soul comes alive with this one. I love the instrumentation of the beat, the easy-going feel, the vocals?...On point. One of my favorites!
♪ ♫You & I create rockets and waterfalls♪ ♫ 
Mine (ft. Drake) -- This one might take the cake as my favorite on the album. B does Drake's flow well LoL
♪ ♫Stop makin' a big deal outta the little things, let's get carried away. Come right now, you know where I stay♪ ♫
XO -- I need this Live. In. Concert. It has a live vibe that I can't help but to envision her on tour loving this song in this moment.
♪ ♫ I give you everything. Baby love me lights out. I love you like XO. You love me like XO♪ 
Flawless (ft. Chimamanda Ngo) -- This is another anthem for the women! Beyoncé always looks out for the ladies. I really like the feature on this one. Hits the nail RIGHT on the head.
♪ ♫Ladies, tell him, I woke up like dis. We flawless♪ ♫
Superpower (ft. Frank Ocean) -- This song/video is great in so many ways. Powerful lyrics, cameos from all her favs and a video that shows strength in love. LOVE her makeup btw.
♪ ♫I thought the world would revolve without us♪ ♫
Heaven -- Painfully beautiful. Anyone who's lost someone will identify. Sometimes the hardest thing to do is let go. The visual mirrors life. We can grasp and hold the memories but if the soul needs to go, we need to let it. Let go and let God.
♪ ♫Heaven couldn't wait for you. So go on, go home♪ ♫
Blue (ft. Blue Ivy) -- I listen to this and smile. I watch this and smile. Baby Blue is the spitting image of baby B! What a great start to her little life. Daddy already has her on tracks, and now mommy too? She'll have a Grammy by 5. #TooCute
♪ ♫Come on baby won't you hold onto me, Blue♪ ♫
Grown Woman -- Heard this song for the first time on that Pepsi commercial and loved it ever since. Been waiting MONTHS for this video. LoL, I like how Mini B and Teen B are singing along.
♪ ♫Told the world I would paint this town now betcha I run this♪ ♫
And that's the album! It's sophisticated, and it's young. It's love, and it's pain. It's laid-back, and it's sassy. It's ratchet, and it's classy.
THIS JUST IN.... B is officially untouchable. Who run the world?... Beyoncé. LoL CONGRATULATIONS!!!!
What's your favorite song and/or video? Follow me on Twitter @Lives4Music and let me know. I got you with a shoutout! ^_^ #iAMmusic