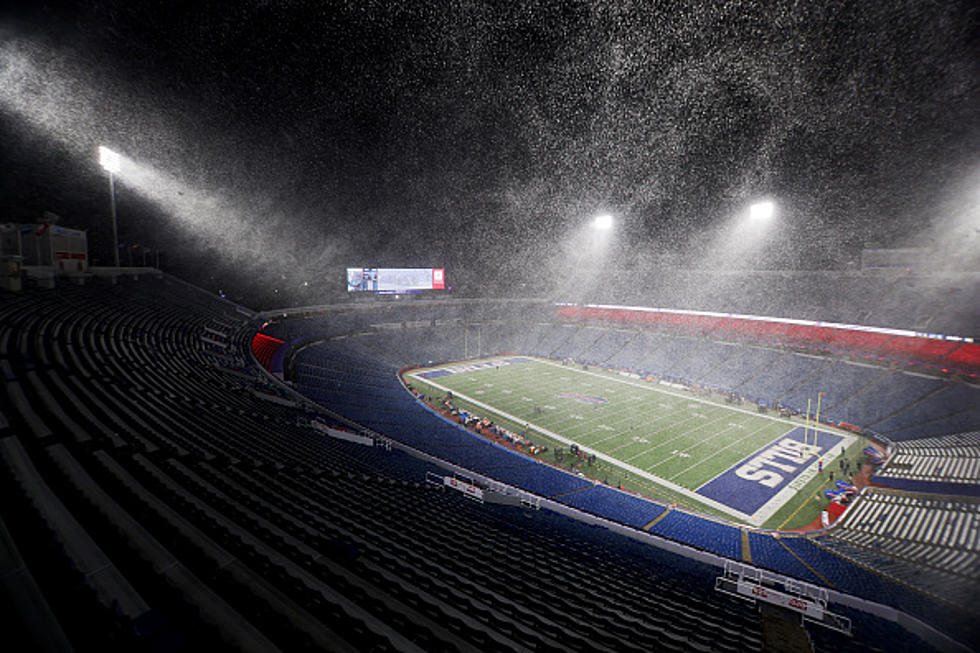 New York Jets Owner Takes a Shot at Highmark Stadium in Orchard Park
Getty Images
The Buffalo Bills are finally getting a new stadium.
On Monday morning, an agreement was made public between the Bills, Erie County and New York State for a $1.4 billion open-air stadium to be built in Orchard Park.
The new 60-62k seat stadium will go across the street from Highmark Stadium and will have a 30-year lease. The expected opening will be 2026.
This has been a long time coming for Buffalo. We remember the stadium and relocation scares of the late '90s and the renovations made to "The Ralph" not that long ago, so the need for a new stadium was evident.
The NFL owners unanimously approved the $200 4G loan on Monday as well, towards the new stadium. There is one owner in the NFL who took a chance to make sure he let it be known how he feels about the condition of the Bills current stadium.
New York Jets co-owner Woody Johnson spoke to the media in Florida at the NFL owners meetings on Tuesday. He spoke about how happy he is for the Bills, Buffalo and the state, but also how bad a shape Highmark Stadium is in.
Johnson said about Highmark Stadium: "that thing was crumbling."
Many Bills fans were not pleased about the comments, but Highmark Stadium (formerly Ralph Wilson Stadium and Rich Stadium), is 50 years old and the stadium study done in 2021 found the upper deck would need to be replaced entirely by 2027, so I guess Johnson has a point.
Back in the '70s, it was a dream stadium in the NFL. Now, it's considered one of the worst in the NFL.
6 Buffalo Bills Greats That Didn't Look Right In A Different Uniform
Unfortunately, sometimes your favorite player leaves your team and when you see them it just looks weird. Here are five former Buffalo Bill greats that just look weird wearing a different team's jersey.
TACKLE THESE: Check Out the Best Uniforms In Each NFL Team's History
KEEP READING: Here are 50 of the most famous sports goofs