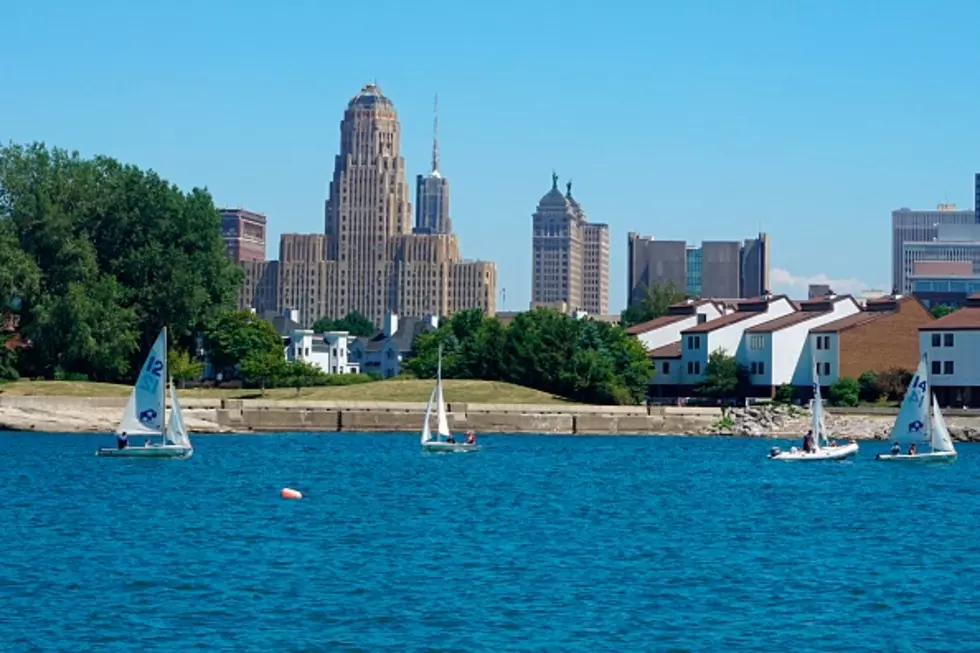 WNY Weather Forecast Makes The History Books [WATCH]
Google Maps
The summer is here and just like any other season in Buffalo, Western New York loves to talk about the weather! There was a world record set on Monday and Buffalo was a part of it all!
On the Today show, to kick off the arrival of summer, weatherperson, Al Roker, went around the nation to show the forecast from a variety of cities, including Buffalo,NY. Channel 2's Patrick Hammer was the featured WNY forecaster!
The weather is as up and down as ever this week for the first full week of Summer in the 716! From storms to chilly air to high heat and humidity it's a little bit of everything.
The good news? The fairs and festivals will be back for the summer of 2021 and even if the weather is subpar, we can get together in a more normal fashion than we had last year.
Buffalo, NY continues to be one of the most sought-after markets for meteorologists to work in. With the location on the Great Lakes, the weather can change in an instant and can be both a blessing and a curse. We may be known for the lake effect snow, which is a big thing in the winter, but the lakes also help keep the temperatures down in the summers as well.
Congrats to NBC and Al Roker on making the Guinness Book for the Forecast to start summer!
6 Fun Buffalo Adventures To Do With Dad This Father's Day
Now that we are in June, this is what we like to call Dad's month. Father's Day is coming up in a couple of weeks and while Dad has learned to act like he loves that new tie, belt, or pair of socks you got him, this year is the year to turn up your Father's Day gift-giving.
Check Out The 9 Best Patios Bars In Buffalo According To Yelp
Summer weather is here in Western New York and that means we have about 3 to 4 months to get out and enjoy it.
9 Fun Things To Do At Delaware Park