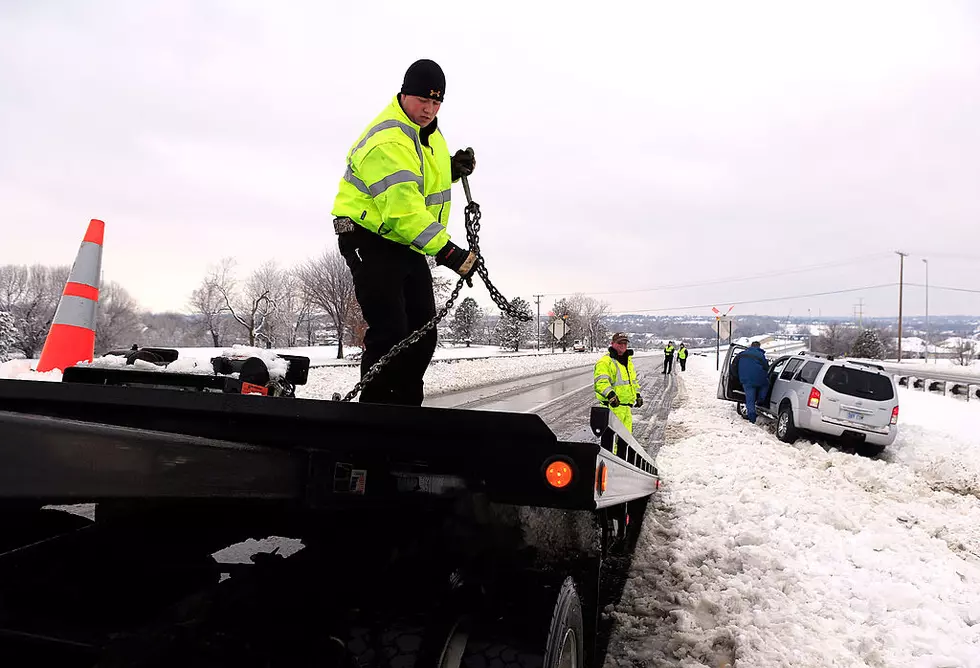 Western New Yorkers Are Shocked By Towing Fees Charged By Municipalities
Getty Images
The winter storm that has hit more than 1/2 the country has left many places around the nation severely impacted over the last several days. Large parts of the US and Canada were subject to extreme cold and high winds, which caused sub-zero windchill around the continent. Large parts of the northeast, including Buffalo and Western New York, were also subject to lots of snow that also had an extreme impact.
Western New York saw the brunt of the damage with multiple deaths that have been attributed to the storm, along with thousands of people without power, and many roads around the region becoming quickly impassable as the snow, and abandoned cars, began to pile up.
So many people had to abandon their cars due to the storm that road crews, Emergency Services, and the National Guard have had a very hard time clearing the streets and getting to people who needed care.
Officials also instituted a travel ban for large parts of the region in an attempt to reduce the number of vehicles on the road, but it appears that many people did not follow that governmental mandate as hundreds more people went out into the storm and got stuck.
As clean-up efforts have continued, officials have been towing abandoned cars off of roads and dropping them off at various locations around the area. Once the towed cars are removed, then road crews are able to get in and clear the streets of snow.
MORE: Here's How To Get Your Abandoned Vehicle Back After Blizzard In WNY
Now that many areas have released their travel bans, people who are going to recover their cars are finding out that it's not just as simple as driving their car away.
Municipalities are legally allowed to charge a vehicle owner for having to remove and store a vehicle that has been abandoned. Many people, who didn't know about this, are finding out on the spot and to say they're surprised is an understatement. Those fees are set by each city, town, or village and can be several hundred dollars.
Several people have complained on social media about having to pay big bucks to get their cars back and feel this is unfair during a historic storm.
The Town of Amherst, for example, charged one resident more than $300 in towing fees to get their car back. Other municipalities like Erie County are absorbing the costs and not charging residents for towing.
If your vehicle was towed, you can check here to find out how to get your car back, just make sure you have a few extra bucks available to pay for its release.
Remembering Snowvember - November 2014
Snow Management Tips from an Upstater
Brought to you by Holly Welles on Grit.com, here are nine tips for managing the snow in Upstate NY.
You Know a Snow Storm is Bad if These 15 Places Close in Buffalo
Snow doesn't stop the people of Western New York and its business. If these close, though, you know it's a bad snowstorm.