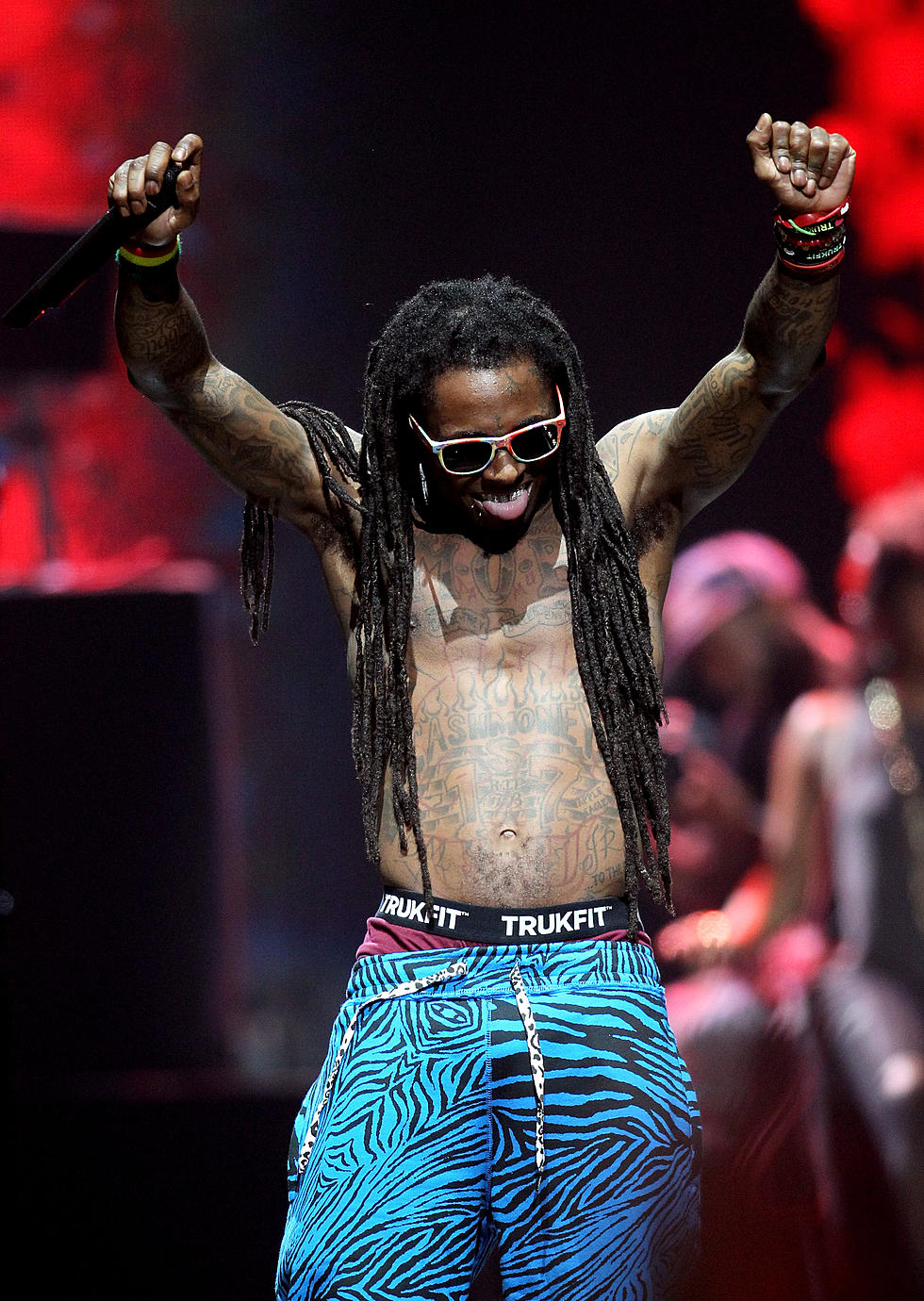 Wale's New Mixtape, N.O.R.E.'s Name Change + MORE! [HIP-HOP HEADLINES]
Isaac Brekken, Stringer
After what has felt like an eternity, Hip-Hop Headlines is back! The holiday season is over, and artists are starting to drop new tracks to start 2013 hot. This week's post is a mix of what we've missed from the holidays along with the biggest headlines of 2013 so far!
NEW MIXTAPE: Wale -- Folarin. MMG rapper Wale gave his fans a Christmas gift in mp3 form this year. The mixtape features appearances from Rick Ross, 2 Chainz, Nipsey Hu$$le, Jhene Aiko and much MUCH more. Be sure to download the mixtape via DatPiff here.
RAP NEWS: N.O.R.E. Re-Introduces Himself as P.A.P.I. With New Track "Tadow" ft. 2 Chainz, French Montana + Pusha T. New York rapper N.O.R.E. kicked off 2013 by taking a similar route to the artists formerly known as Mos Def and Snoop Dogg by changing his stage name. The one-half of OG rap group Capone-N-Noreaga made sure to keep the momentum going from the buzz around his name change with his newest track, "Tadow," which features 2 Chainz, Pusha T and French Montana on the hook.
NEW MUSIC: Lil Wayne ft. Boo -- "I Ain't Nervous". Lil Wayne has jumped into 2013 with guns blazing. He's already dropped his track with 2 Chainz,"Rich, and "Love Me" ft. Drake and Future, and this week's record, "I Ain't Nervous" ft. Boo.
DISS TRACK: Cassidy -- "R.A.I.D. (Robert A** Is Dead)". If you've been following the Meek Mill and Cassidy rap beef, you'll know the two have been exchanging tracks for some time now. The latest hit, "R.A.I.D. (Robert A** Is Dead)," has come from Cassidy, who dropped a 10-minute track attacking Mill.
NEW MUSIC: Juelz Santana -- "Soft". It seems as though Dipset is starting to make a slight comeback -- each member respectively, that is. In the past week, both Jim Jones and Cam'ron dropped new records, and Juelz Santana is now taking his turn. "Soft" features Meek Mill, Fabolous and Rick Ross and will be on his upcoming mixtape, God Will'n, which drops Jan. 14. DJ Supreme featured the track in "Download or Delete" this week.