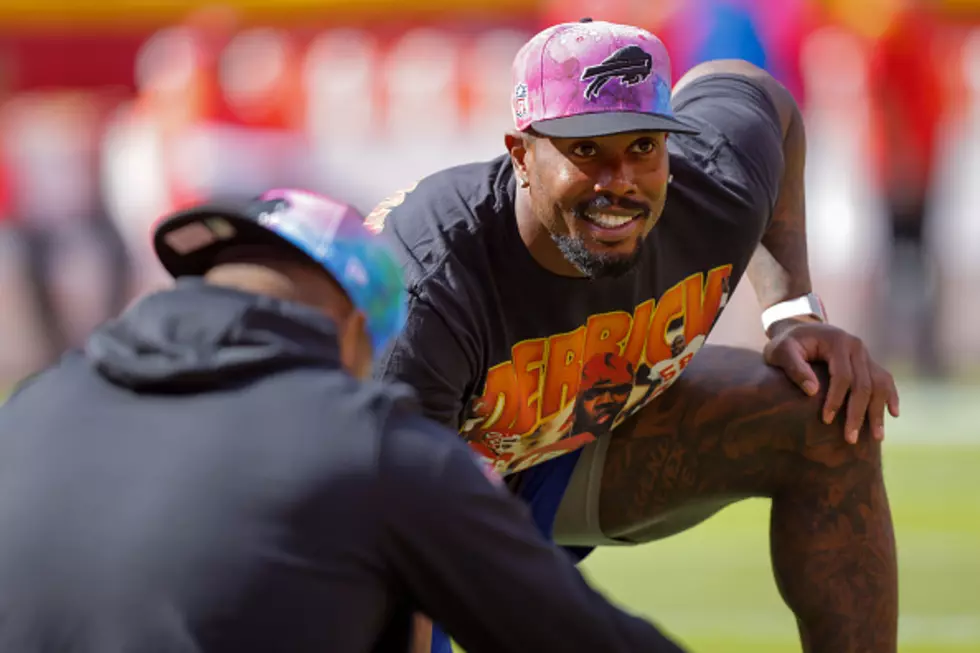 Von Miller, New York's Best Chicken Farmer? [WATCH]
Getty Images
The Buffalo Bills return to Western New York this Sunday to take on the Minnesota Vikings! Kickoff is set for 1pm in Orchard Park. The Bills are coming back to town to try to get back in the win column after the shocking 20-17 loss against the Jets last Sunday.
Dress warm if you plan to see the game in person or for that tailgate party Sunday morning. Rain and wet snow will fly as temperatures will hover around the mid 30's. To a man, the team has told us that they will use this past weekend as a wake up call and focus on getting back to being the team we know they can be.
Bills linebacker Von Miller was wearing a hat in the post game that caught my attention. Turns out, the MVP has a chicken farm and that he also took classes at Texas A&M to become a farmer!
Did you see this? Von Miller owns a chicken farm! I wonder how the wings from Von Miller's bird taste? If you appreciate the hard word that goes in to farming and support agriculture, you have to love Josh Allen and Von Miller. Josh is a member of The FFA and grew up on a farm and your next chicken wing may be from Von's flock!