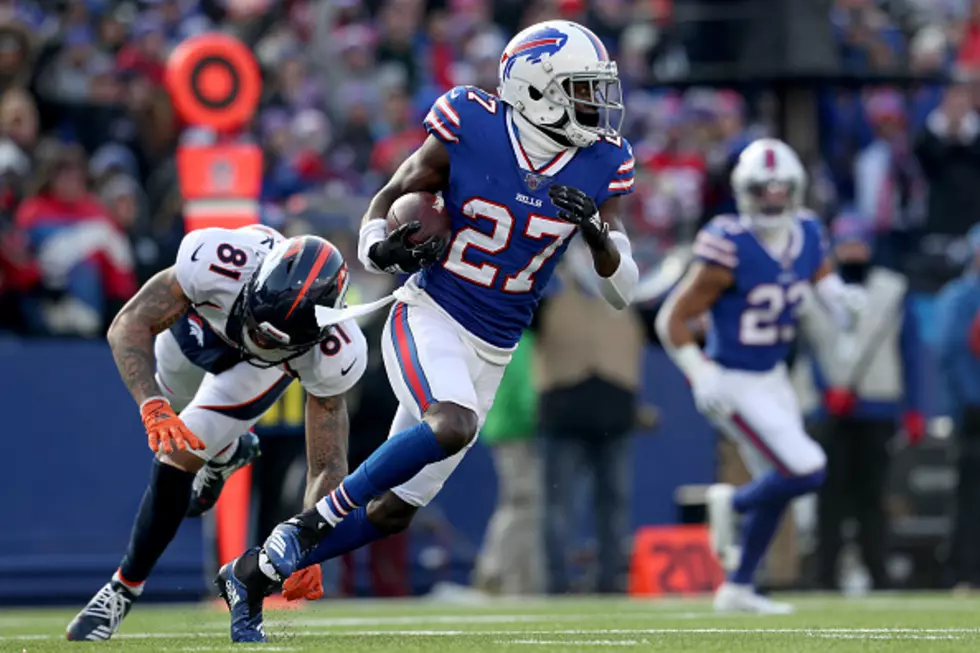 Bills' Tre'Davious White Disrespected By New NFL CB Rankings
Getty Images
We're just about two weeks away from the Buffalo Bills veterans reporting to St. John Fisher College for training camp. Rookies report even sooner, which will be in 10 days (July 18th).
The Bills top pick in the 2022 NFL Draft was Florida cornerback, Kaiir Elam, who was selected 23rd overall by Buffalo.
Elam will compete for the second cornerback job, opposite Bills Pro Bowl cornerback, Tre'Davious White.
White is entering his sixth season with the Bills, after being drafted 27th overall in the 2017 NFL Draft.
Since being drafted, White has been named to the Pro Bowl twice (2019, 2020) and a first-team All-Pro in 2019. He was a co-leader for interceptions in 2019 and was also a second-team All-Pro selection in 2020.
However, despite the vast majority of Bills fans placing White in the top 10 list for NFL cornerbacks, he did not even crack the top 10 based off a new poll.
The poll was complied after feedback from NFL executives, players and coaches.
Tre White should absolutely be placed in this top 10. I would probably put him either six or seven on the list, but leaving him off completely is unreal.
For off-ball linebackers, Tremaine Edmunds did make the list at number seven.
There has been much debate on whether or not Edmunds will be re-signed by the Bills after the 2022 season, and if he is worth a big contract. According to NFL executives and coaches, he is worth it, which is a divisive topic with Bills Mafia.
White not being in the top 10 cornerbacks in the NFL is crazy. Darius Slay of the Philadelphia Eagles not being in there is also crazy.
Bills Players Who Could Be Surprise Training Camp Cuts
Here are five players who could be "surprise" training camp releases in 2022.
Bills Lover's Dream House For Sale & It's Not Even In Buffalo
CHECK IT OUT: 100 sports records and the stories behind them